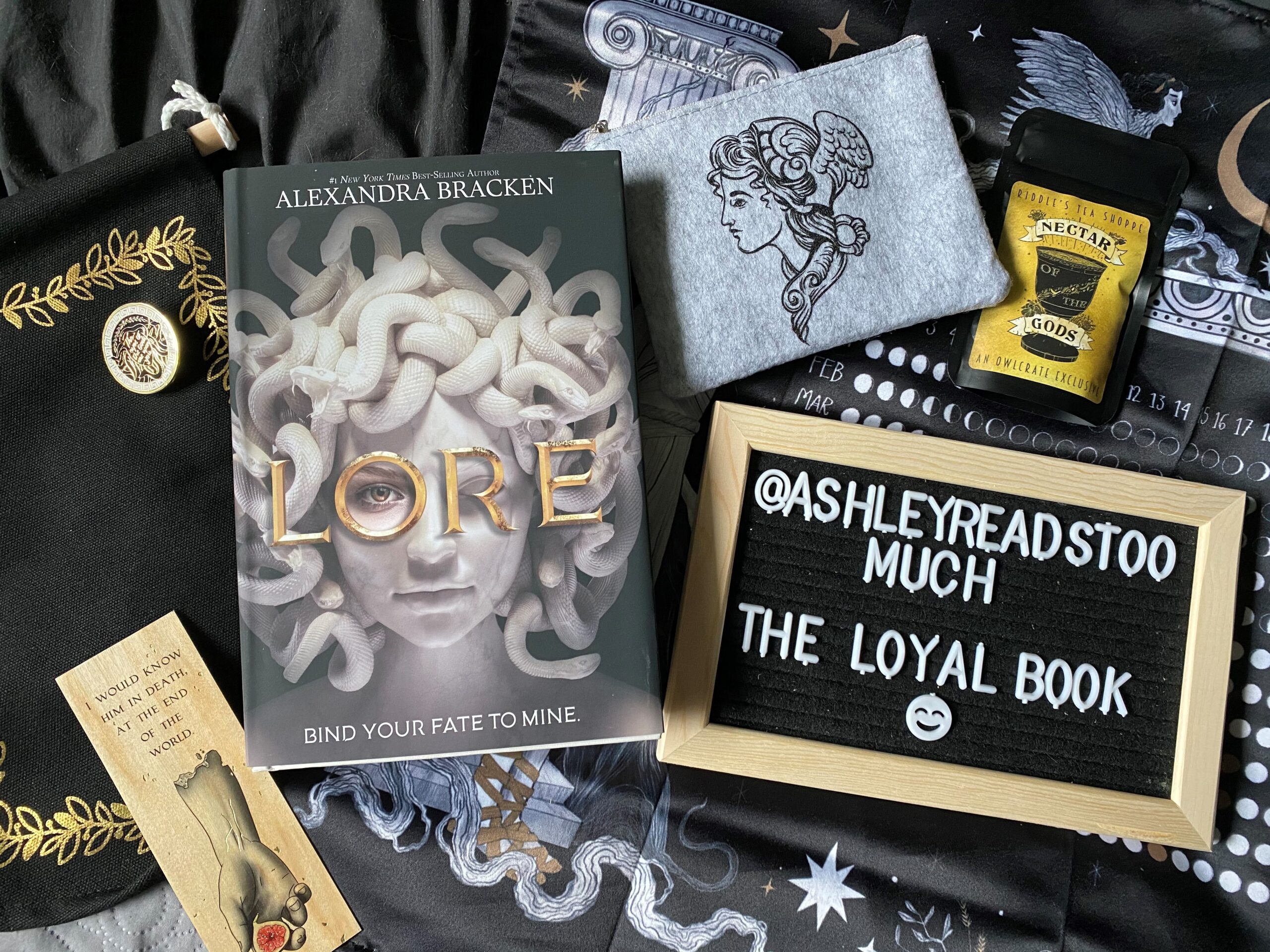 This was an excellent start to a new year of OwlCrates.  I loved the items and the book was one that I loved.  Overall, it's going to be hard for the rest of the year's boxes to beat this one.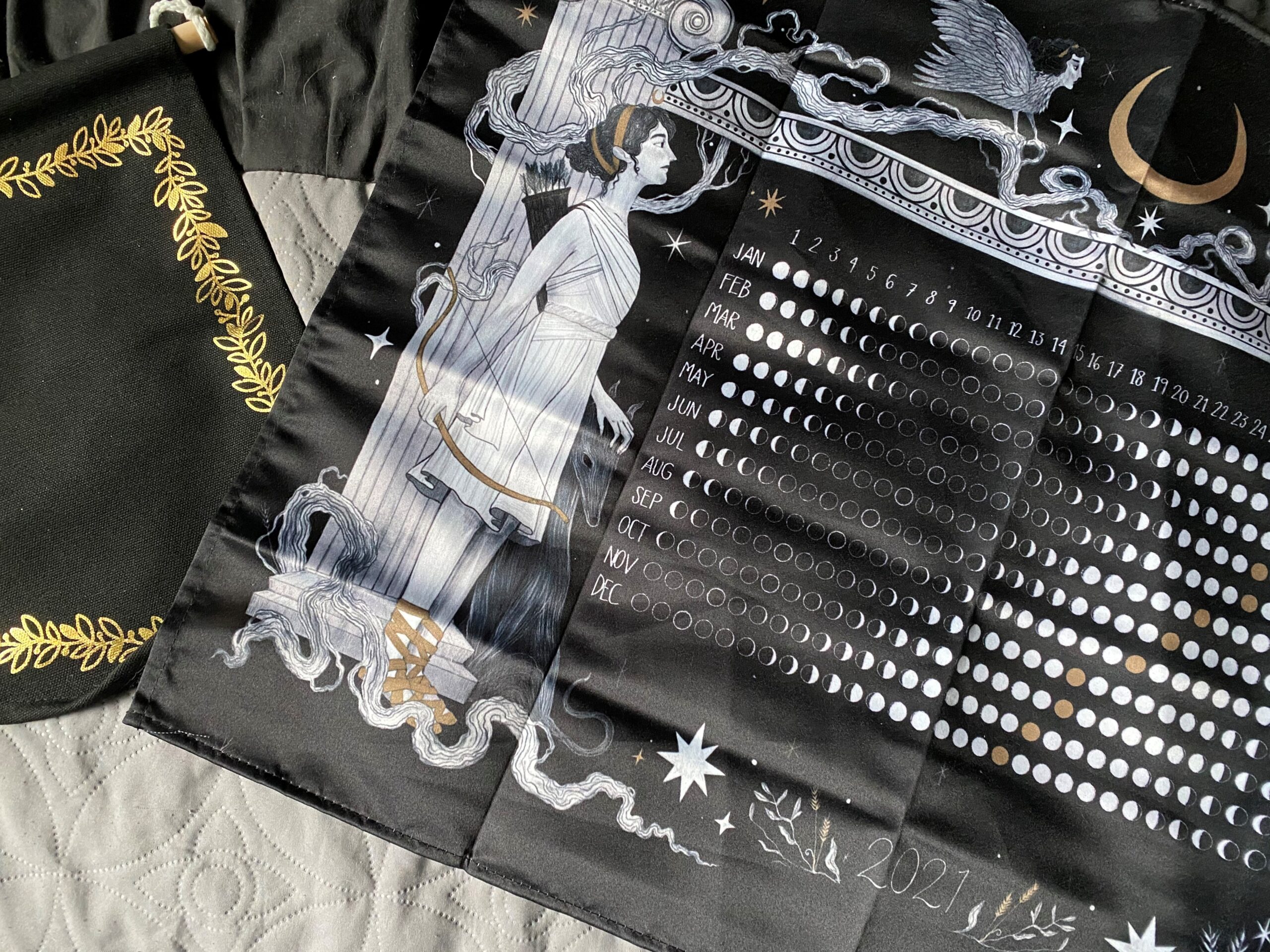 I was really glad to get another pin banner from OwlCrate, and I was especially glad that it was plainer than last years because I didn't want to put pins over the map of Middle Earth, so this one was very well received.  I also quite liked the design of the tapestry; it's already displayed in my house.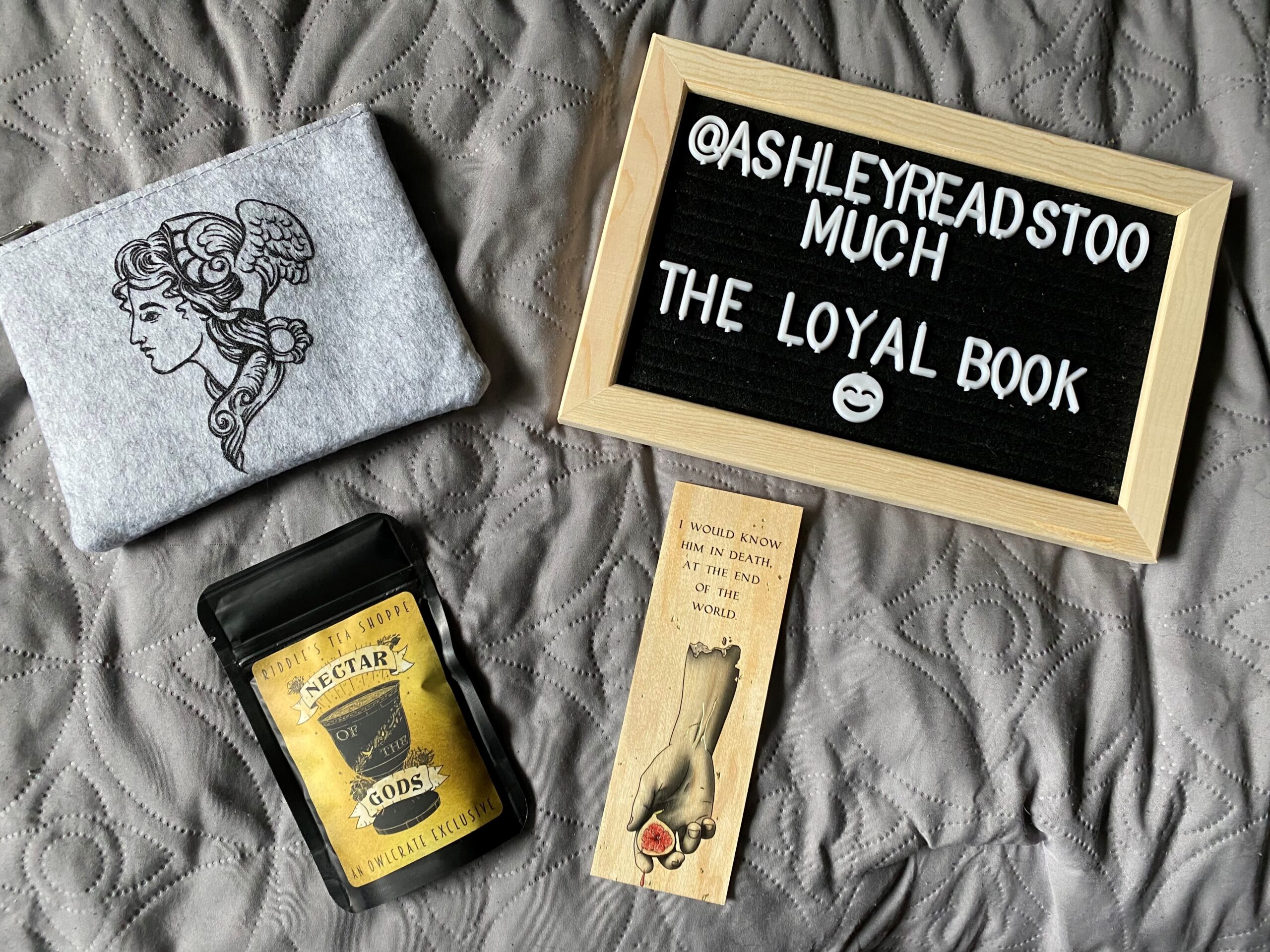 All of these items were awesome.  I love getting tea themed around books in these boxes.  I also loved the design on both sides of the bookmark.  It was also really cool to get the felt board with the letters.  I liked the pouch design.  I've always wanted one of these boards so it was cool to get one.
This month's pin had a perfect design for the book.  I loved it. I also absolutely loved this month's book.  Lore was my first 5 star read of 2021 and I was so excited when I figured out it was the January OwlCrate book!  You can find my review of Lore here.