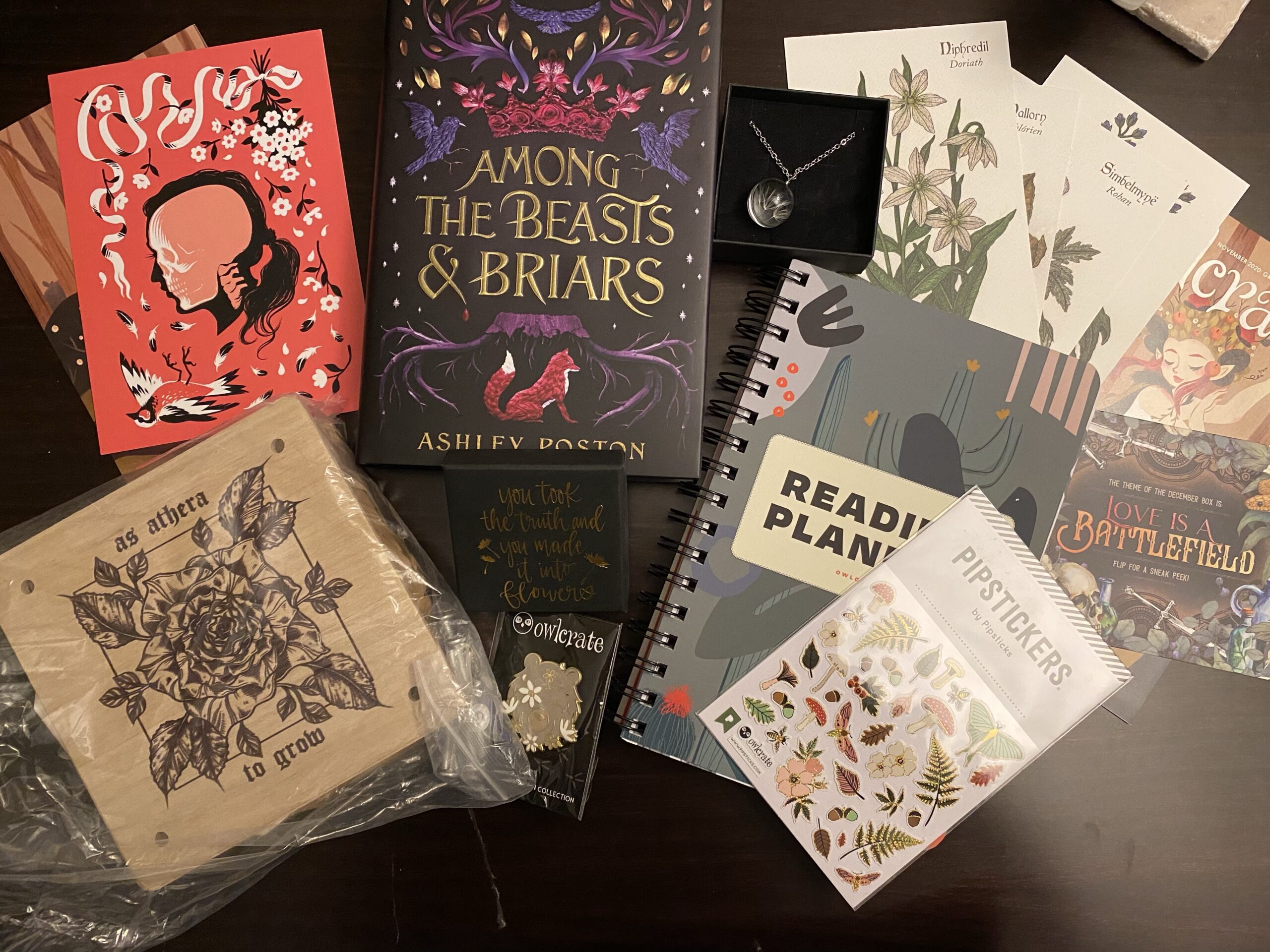 The November box was a bit of a mixed bag for me.  There were some items that I really liked, but there were other items that I wasn't as big on.  Overall, I had a positive feeling about the box but obviously they can't all be perfect.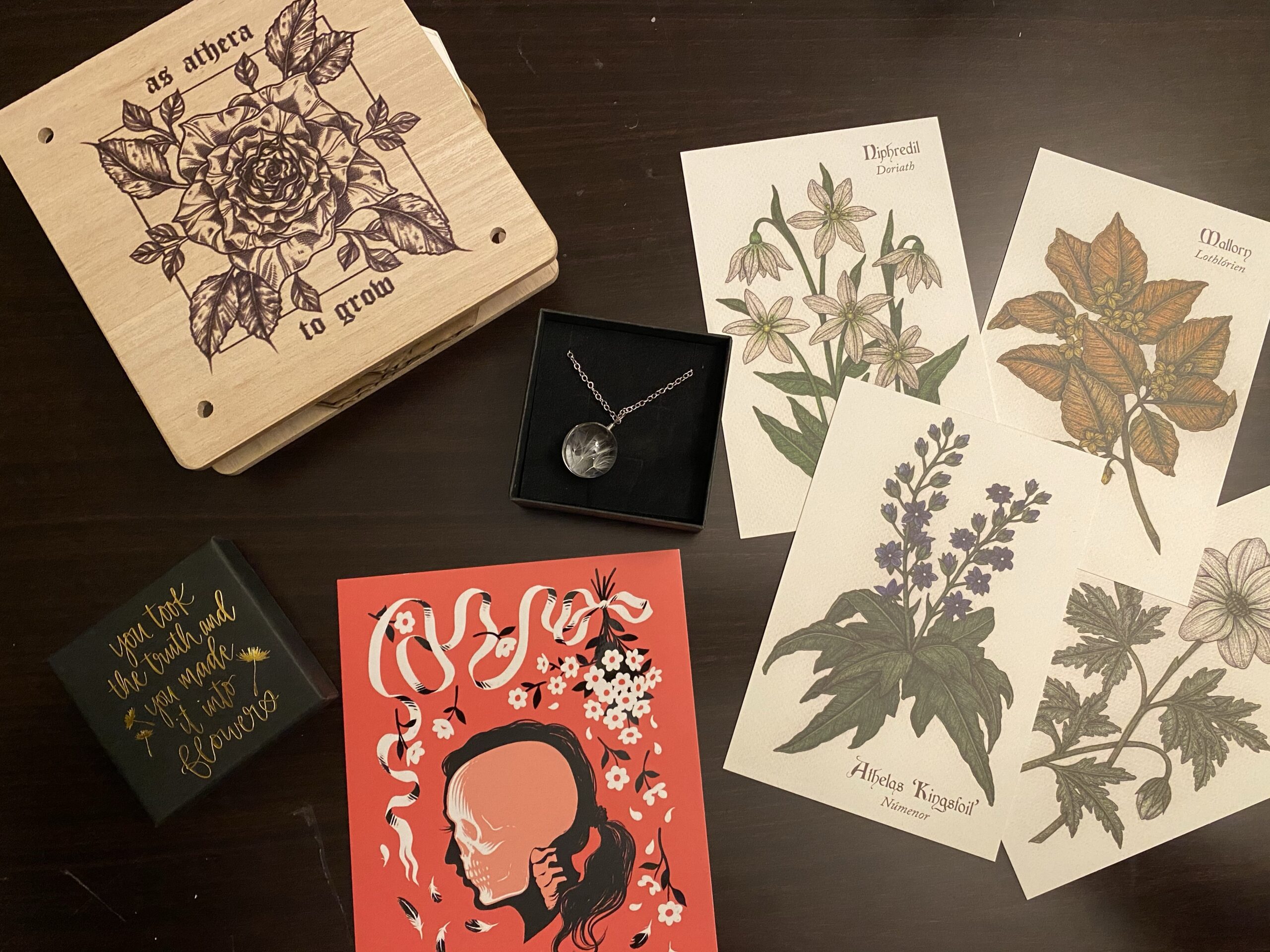 A Darker Shade of Magic Wooden Flower Press Kit – Peppermint Lines
Wild Beauty Quote Box – Studio Kyra
Dandelion Necklace
Lord of the Rings Plant Postcards – Rheannon Ormond
Tales From the Hinterland Sneak Peek
The main thing that I wasn't personally big on in this box was the flower press kit.  It's really pretty, but it's not really something that I'm likely to use.  I don't press flowers.  I really liked the necklace and the box that it came in.  Additionally, the prints of plants from Lord of the Rings were well designed, and I really want to display them somewhere.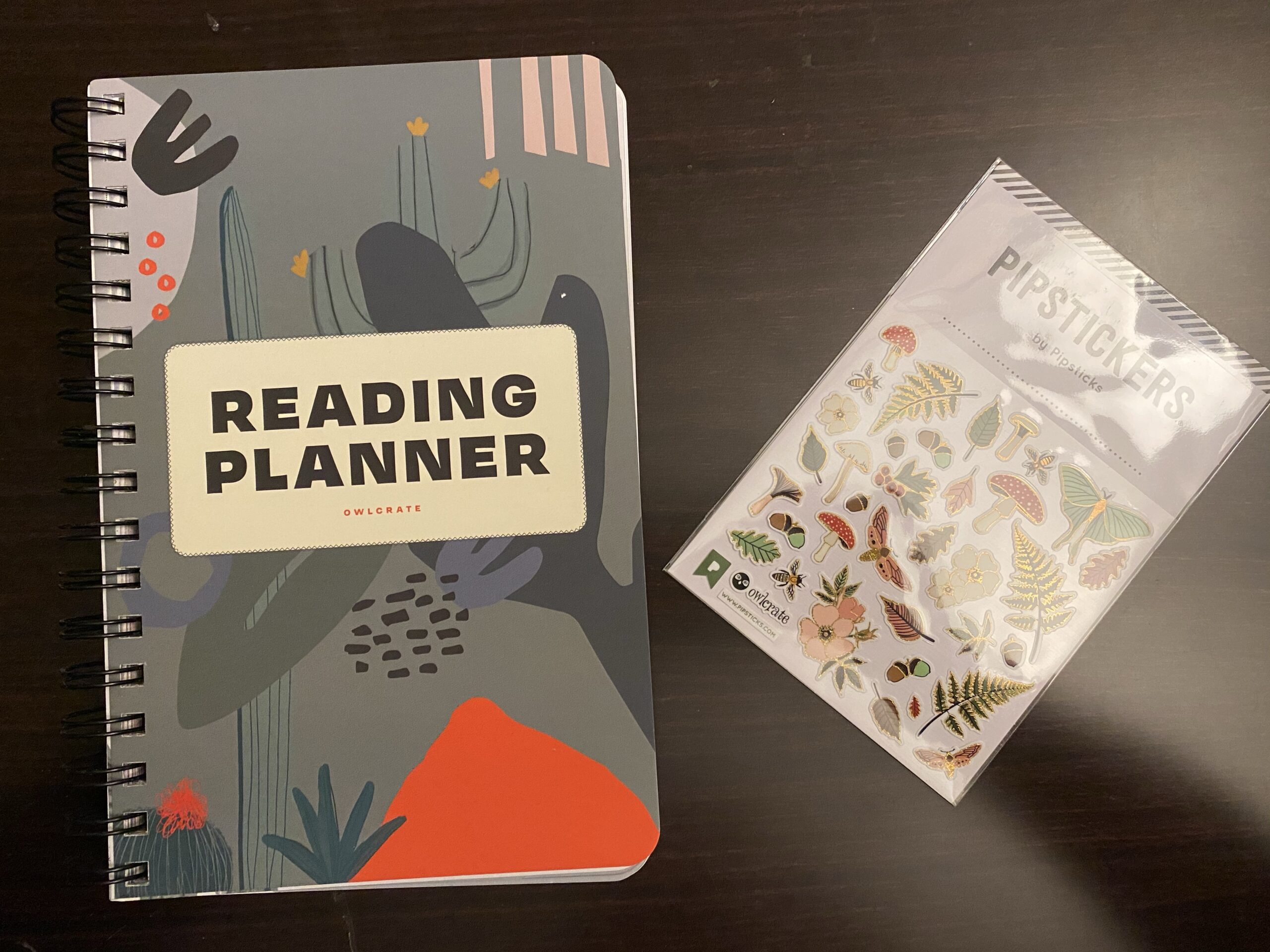 The OwlCrate reading planners are always really nice.  I don't like the print of this one as much as last years, but it's still really functional and it's going to be nice to keep track of all the books I'm reading when I've read them.  I also really like the stickers and I'm going to use them in my bullet journal.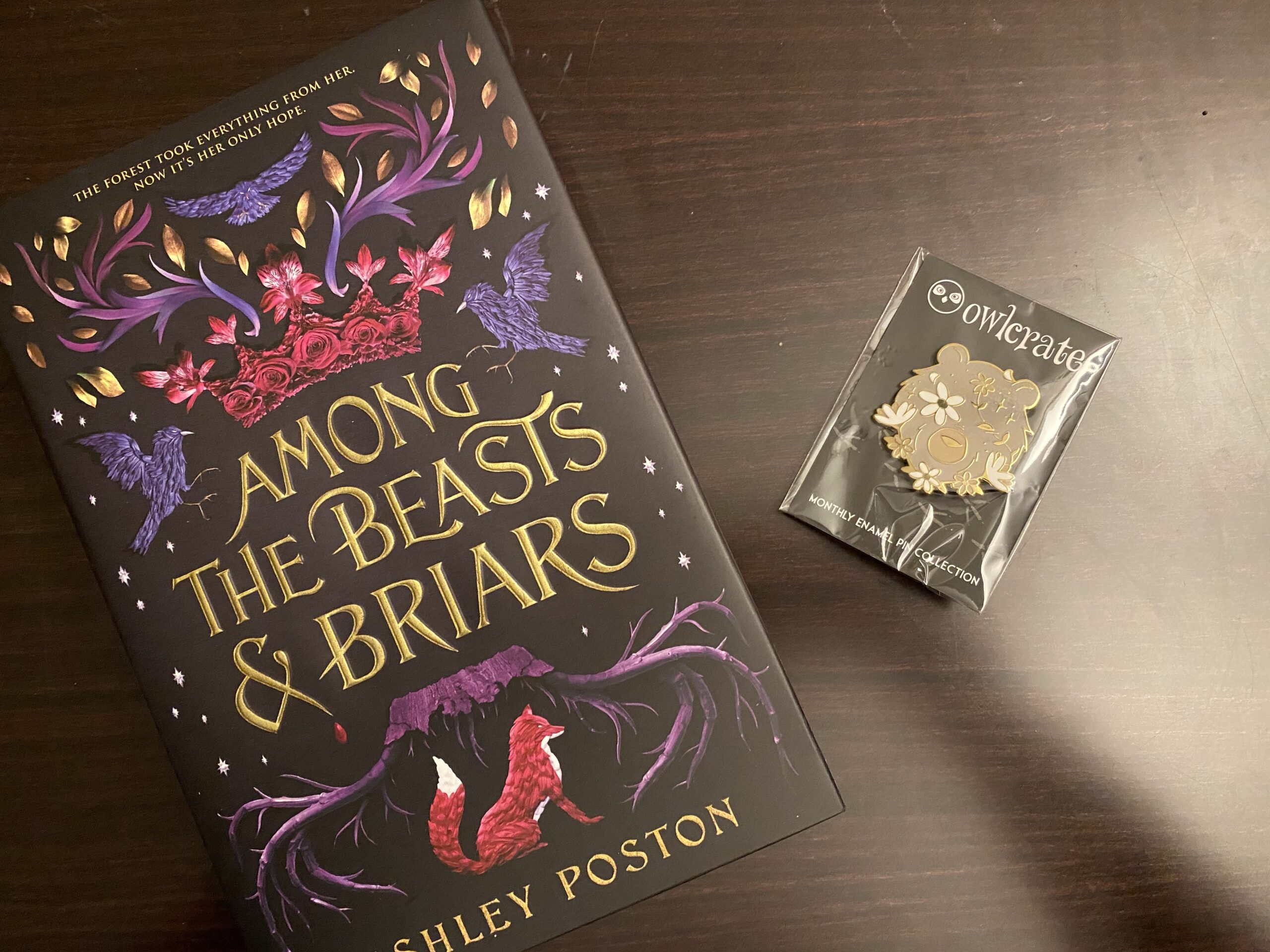 Monthly Enamel Pin – Morgane Brret Shop
Book of the Month – Among the Beasts and Briars by Ashley Poston
We have another lovely pin this month.  I also loved the plot for the book and the cover changes they made.  It was well designed.  I've already read this book because I wanted a fun standalone fantasy, and this was totally that.  I loved the story and was really engaged.