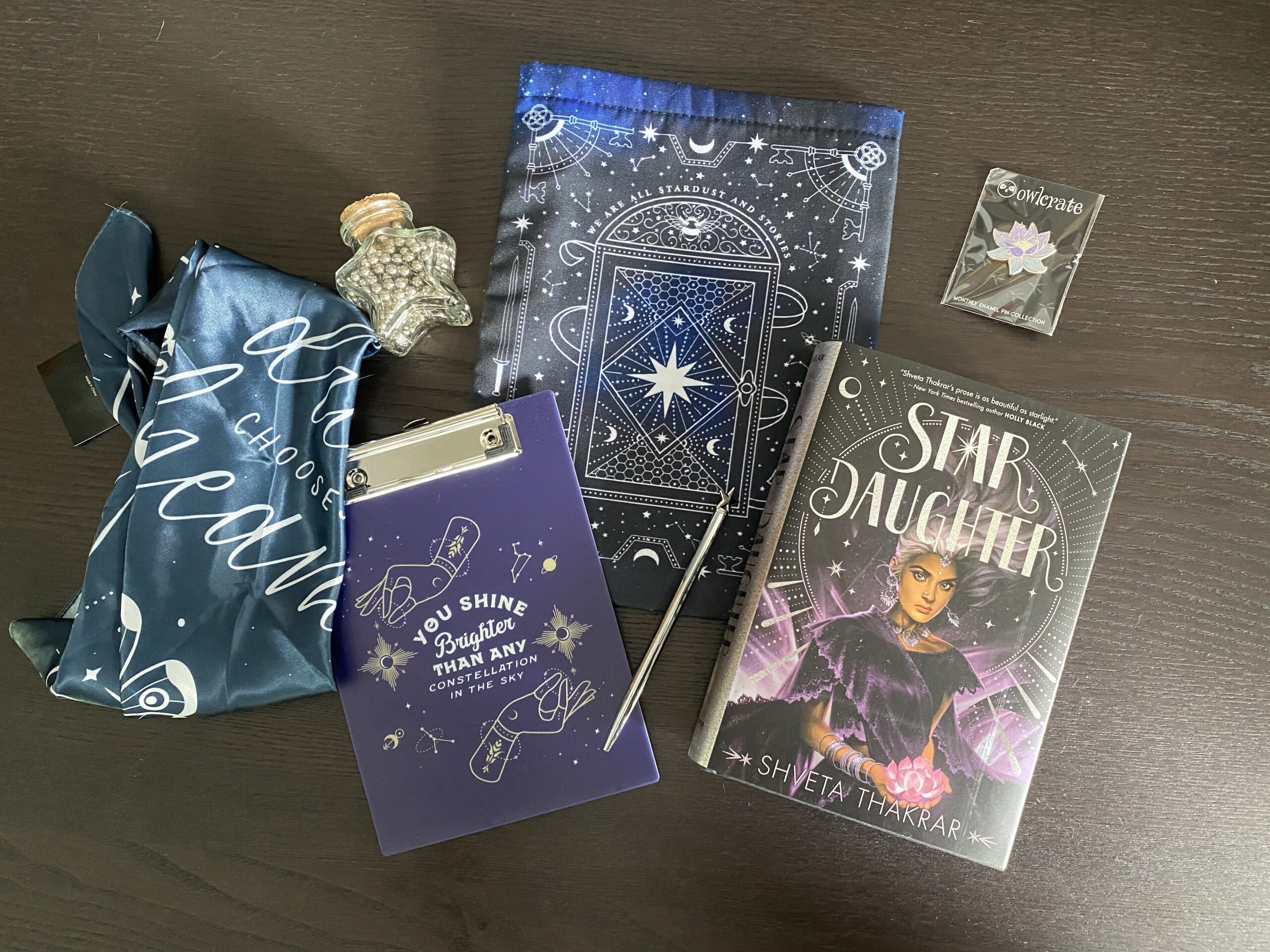 I'm so behind, but here we are doing a breakdown of the August OwlCrate box.  This box had a lot of really interesting items and I'm happy to feature it here.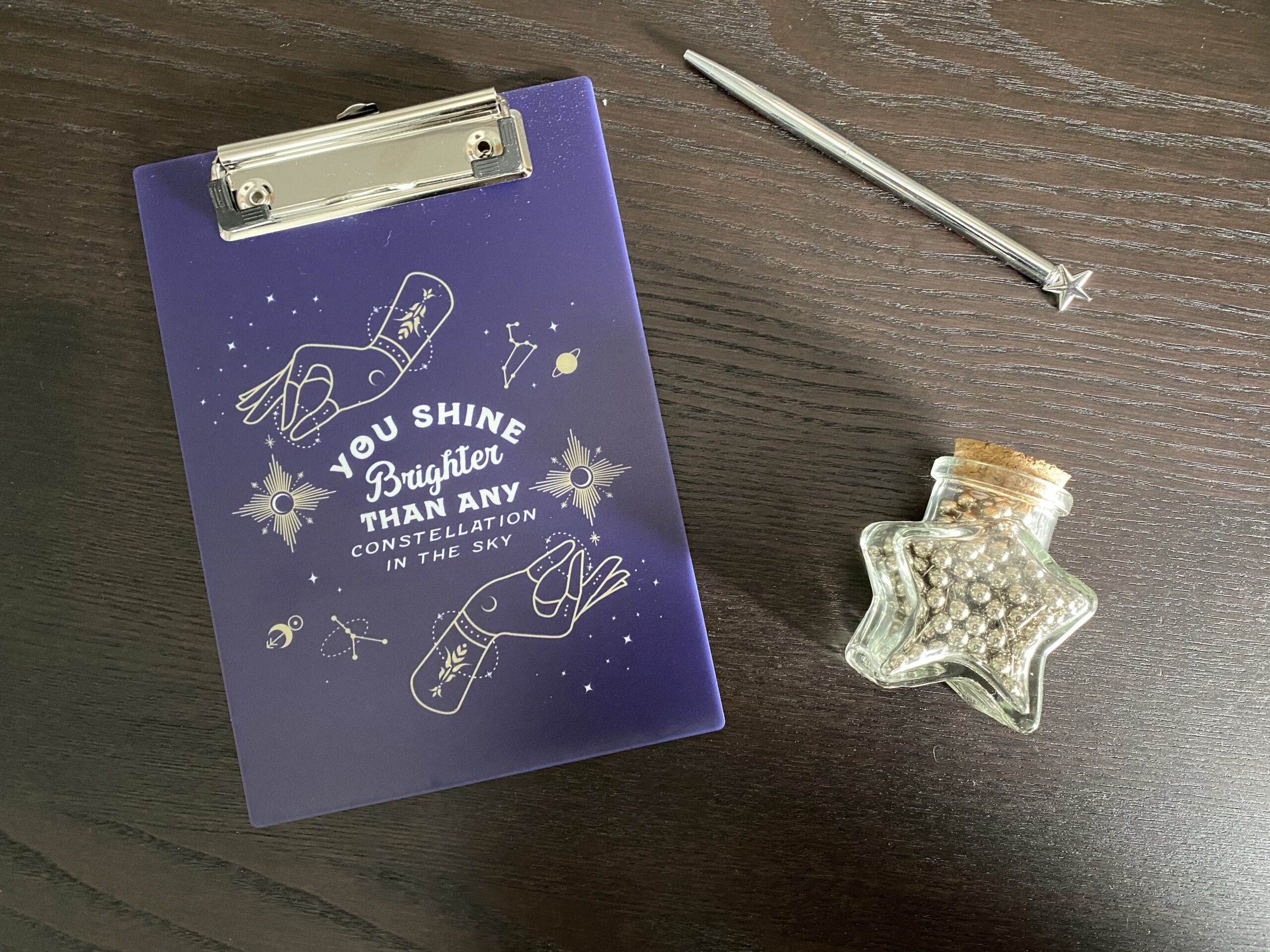 I love the practicality of these items.  I always want items that are fandom related but are useful for me.  It feels practical and responsible and I really like that.  The clipboard is really small, but I'm going to use it for keeping track of the spoiler cards for my OwlCrate unboxings.  Pens and pushpins are also very practical items and I love it.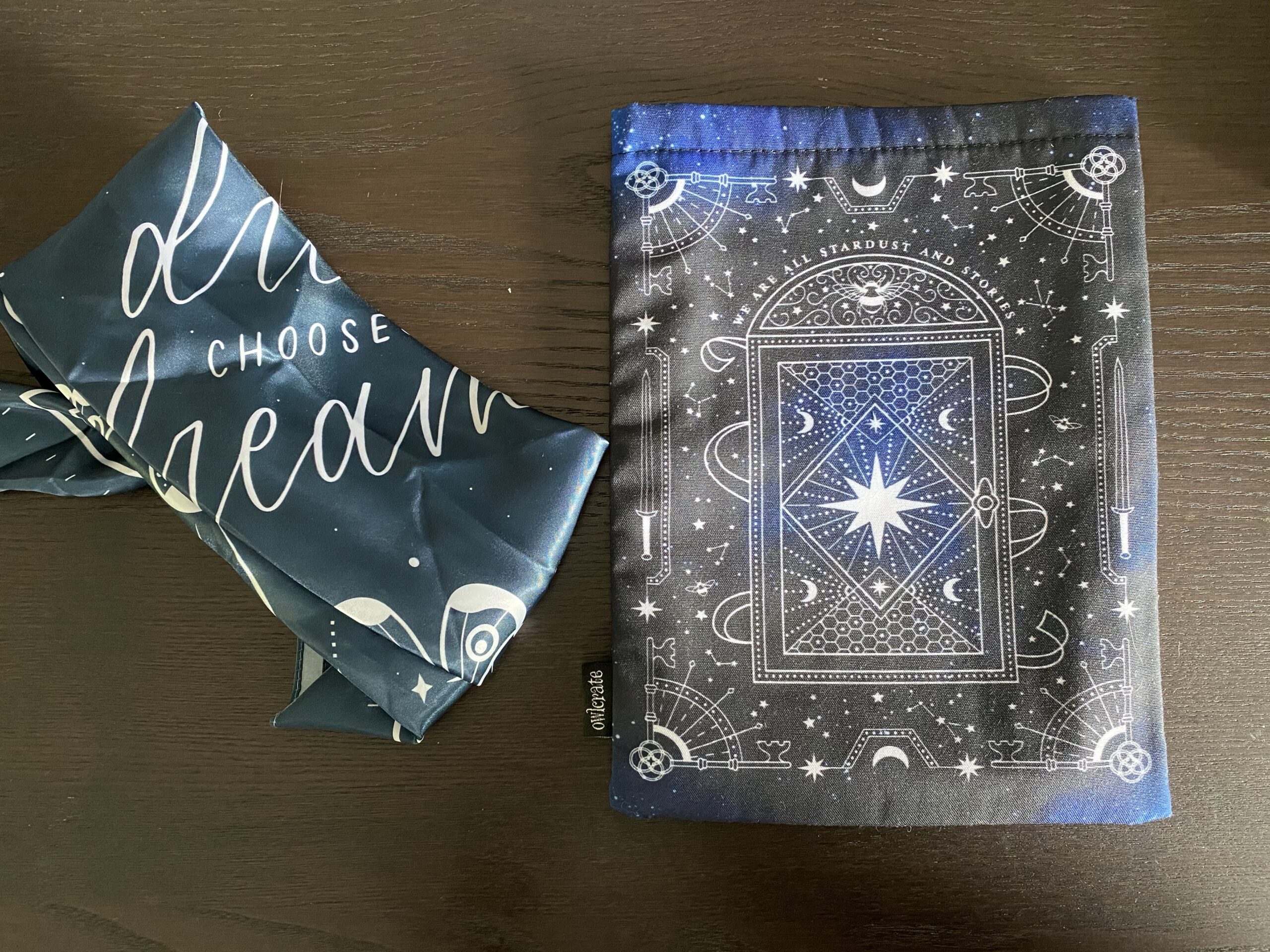 The bandana is beautiful and while it's not something I'll probably use a lot, I can always make it into a display piece.  I love pretty fandom things.  I also love this book sleeve.  The design is really lovely.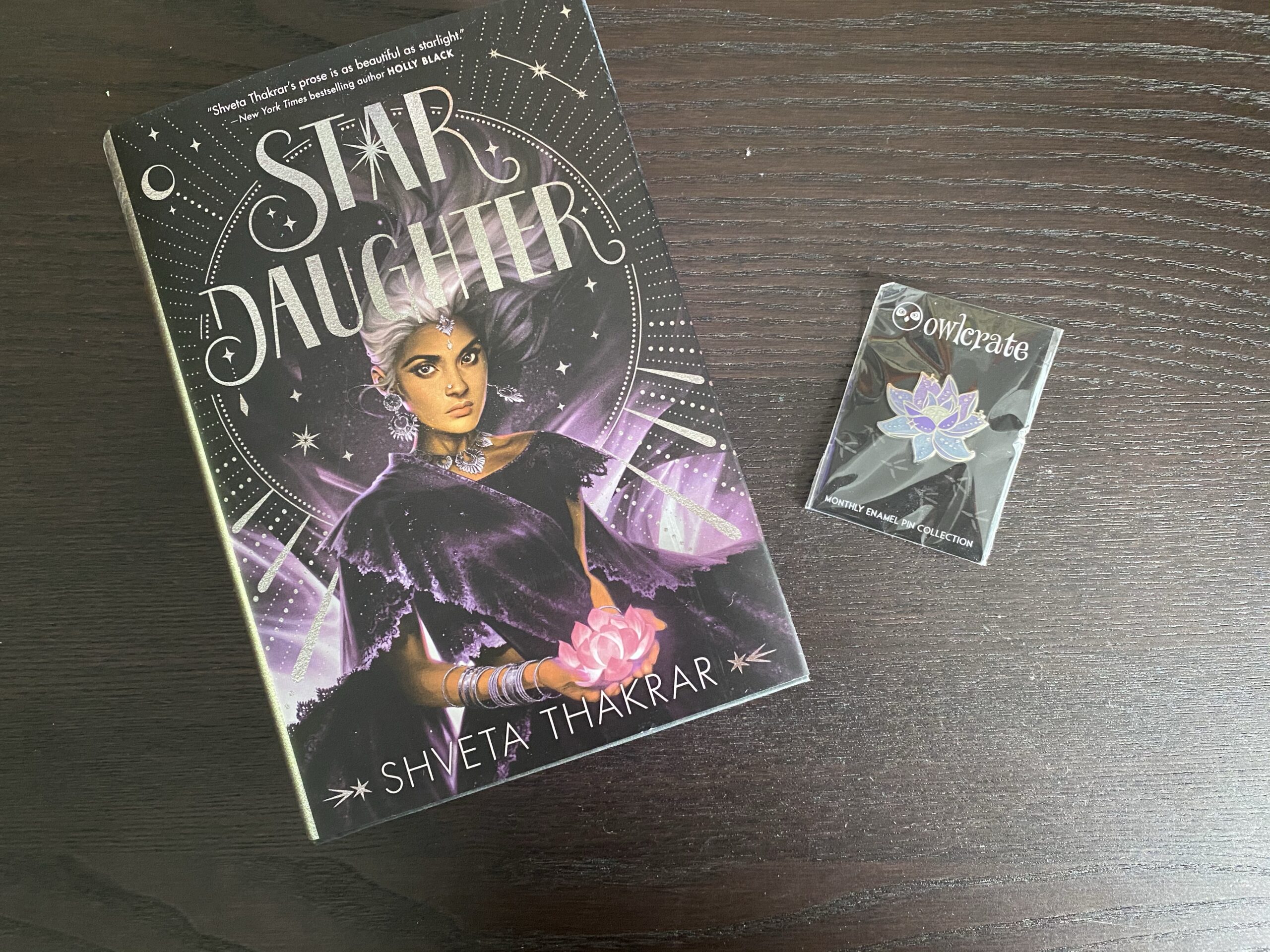 Monthly Enamel Pin – Band of Weirdos
Book of the Month: Star Daughter by Shveta Thakrar
This pin is really lovely and I quite like it.  I don't have a use for most of these pins but one day I will get another pin banner to display them all and then they'll be art for my house.  This book looks really cool.  I love the cover; it's very beautiful.