July's OwlCrate had a Date with Destiny theme!  It was a cool premise and it featured a lot of really neat items.  I'm excited to be able to share them with you slightly more on time than I usually do!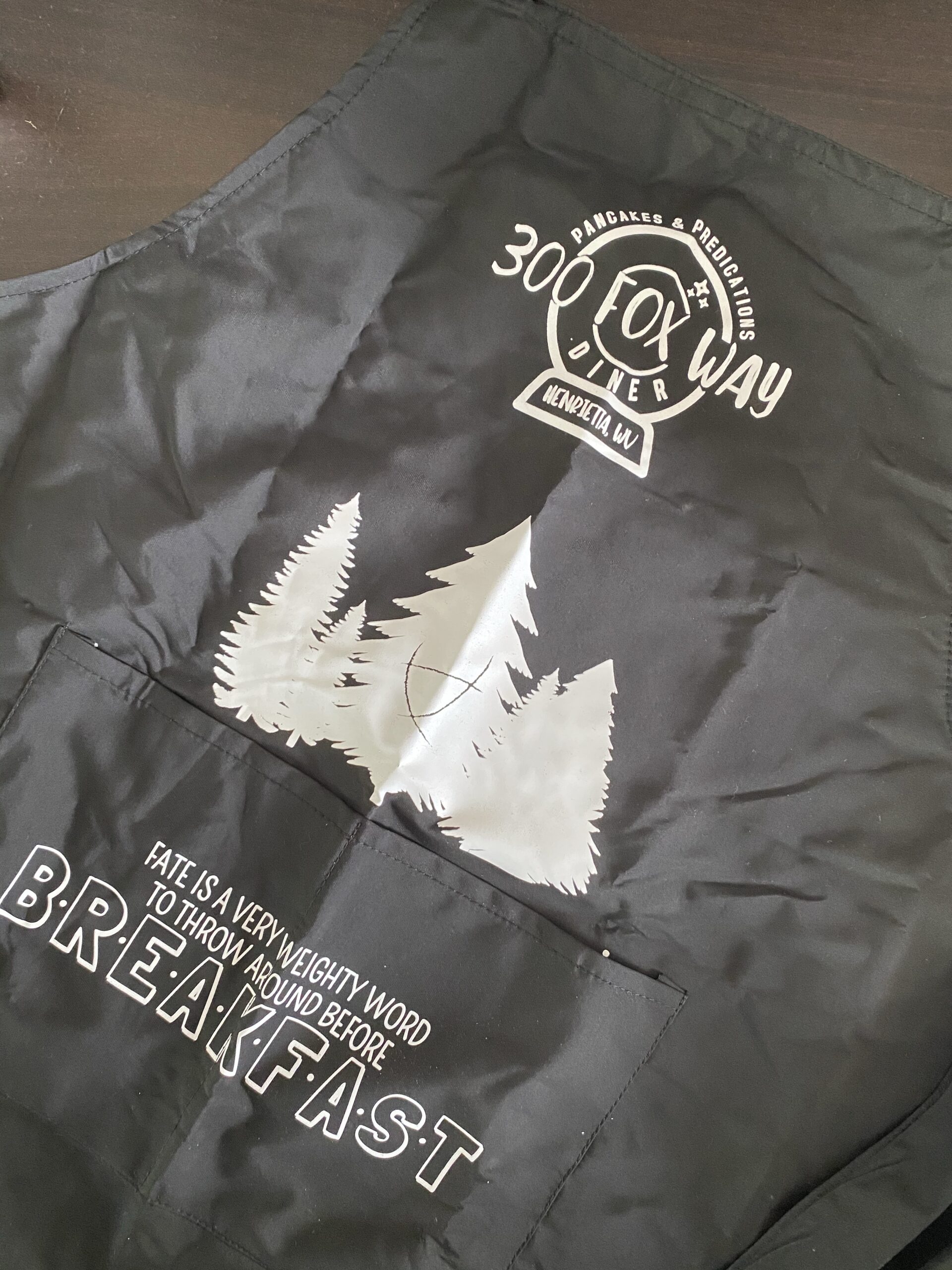 I don't usually wear aprons, but I loved the design of this apron and the quote that features on it.  I like the practicality of this item as well and I'm looking forward to testing it out at some point.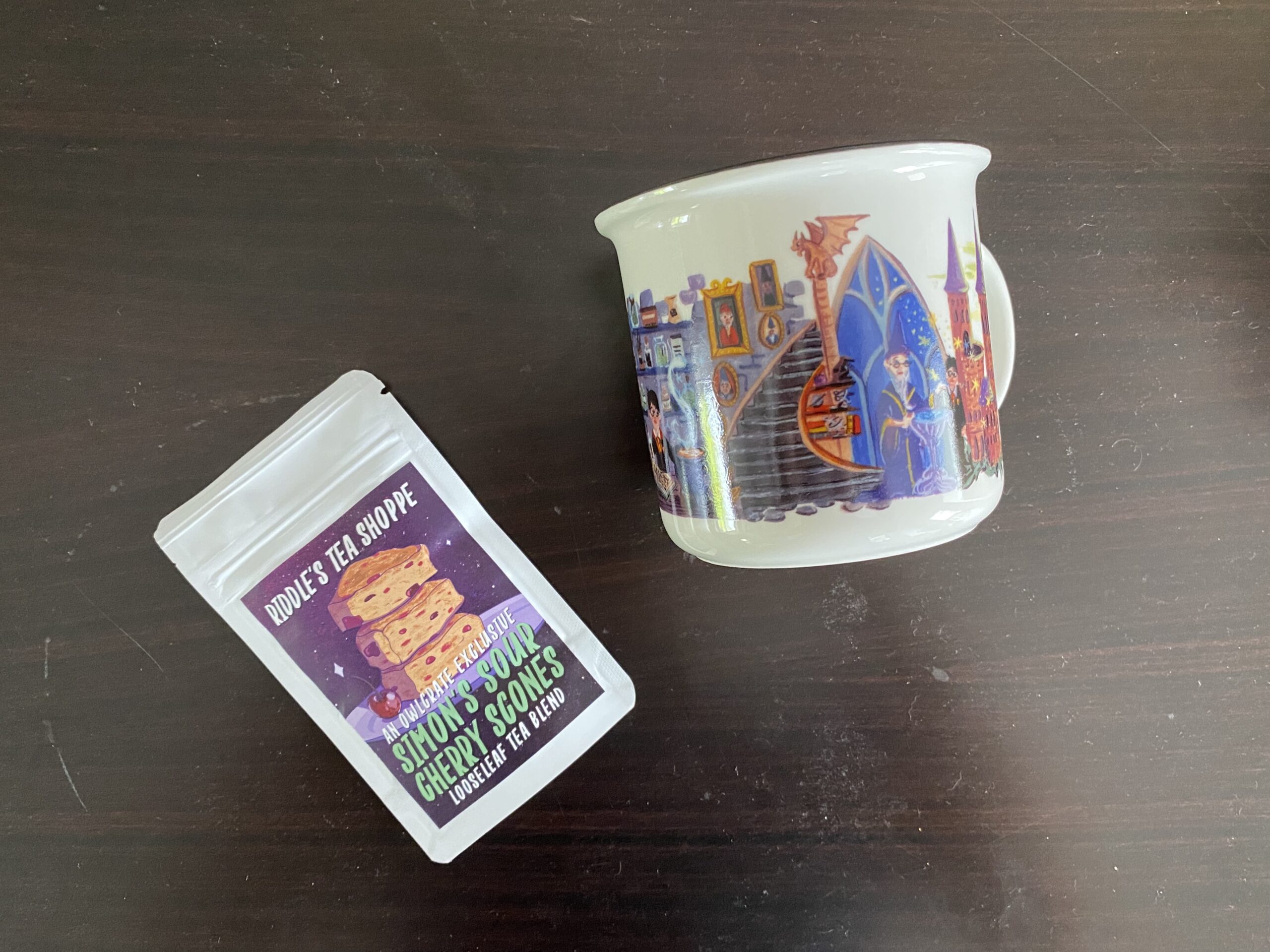 I'm super excited to try out this tea when the weather gets cooler and I start drinking tea more often.  I also still really love the art on this mug, and I'm glad to have the next mug in this series.
I want to take a quick moment to talk about JKR though.  I will always love Harry Potter, but I hate what JKR said and do not agree with or condone what she said.  Trans women are women, and trans men are men.  It's that simple, and I don't understand why she doesn't understand that.   Consequently, I am choosing not to post about Harry Potter (as much) in order to not give her additional publicity.  However, as this mug was included in the box, I still wanted to include a photo.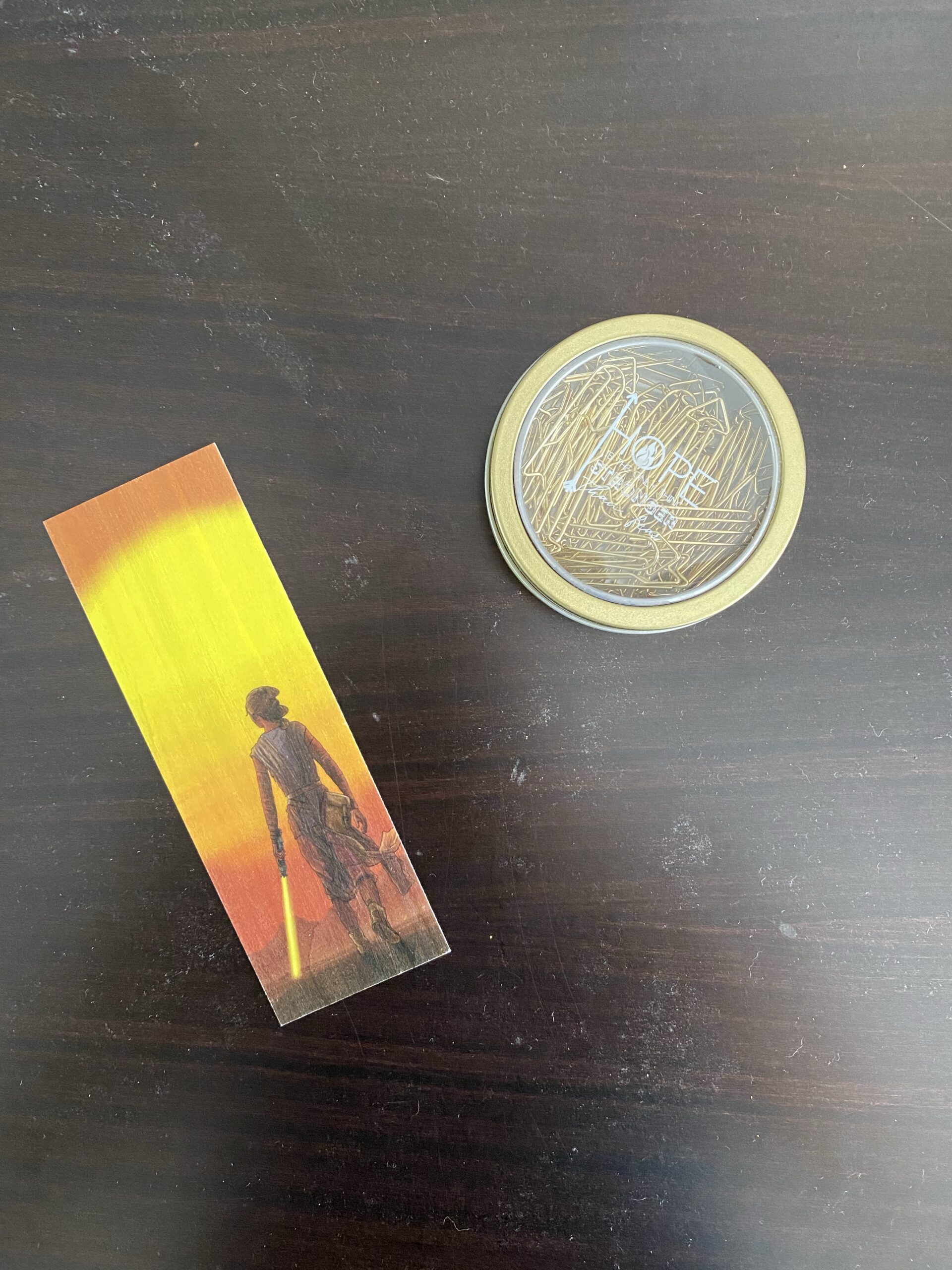 Bookmarks are always a classic addition to a box, and I loved the two sided designs on this particular bookmark.  I'm not a crazy huge Star Wars fan, but I loved the art for this one, especially on the Rey side.  I also really loved the unique shape of the paperclips.  Paperclips are a dead useful item for me.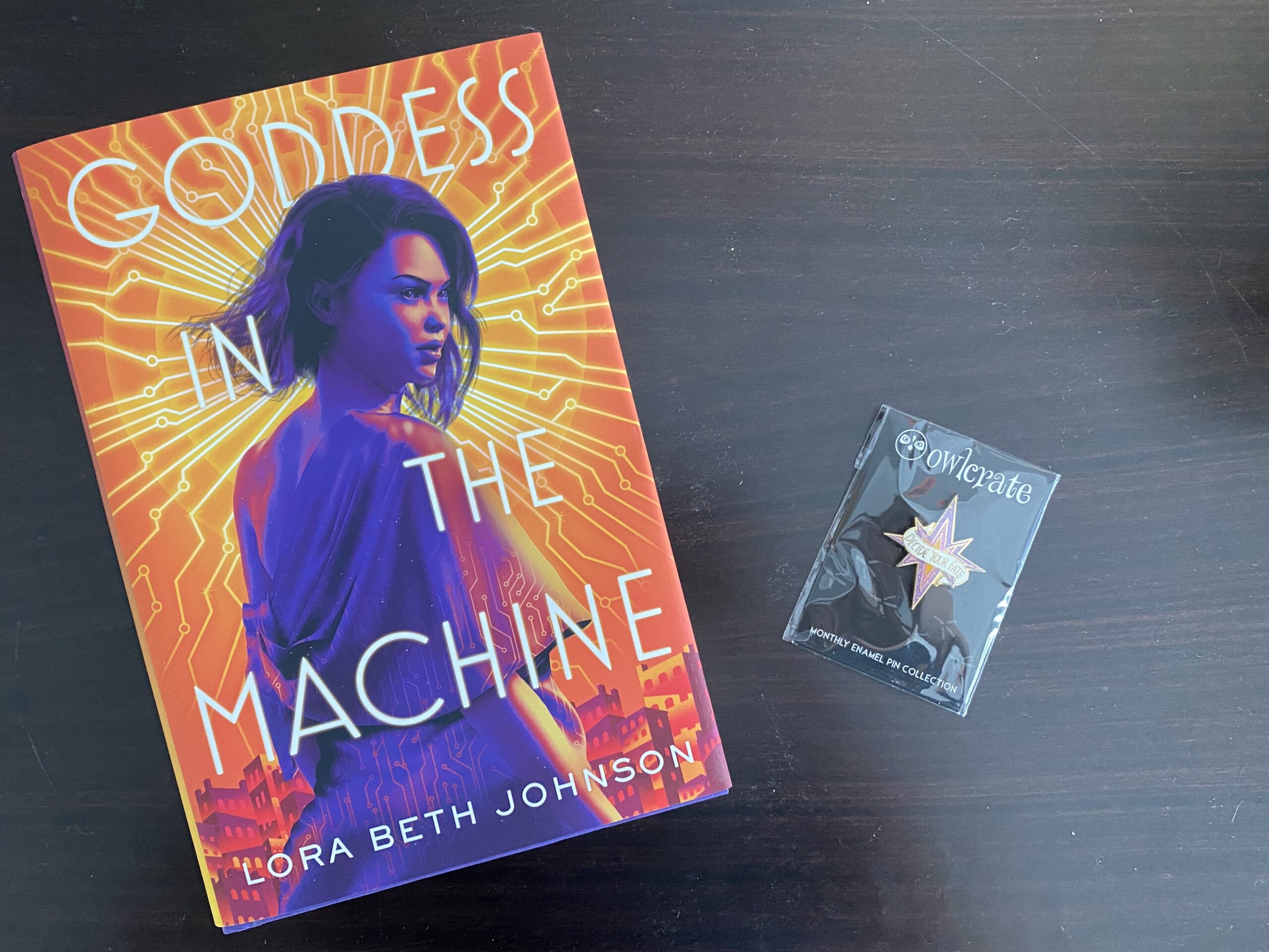 The design of this months pin is lovely, but it is surpassed by this month's book.  The edges are sprayed and the cover colours are beautiful.  There's even a foil design on the naked hardcover.  It's just gorgeous!  I haven't heard much about the book, but I'm definitely excited to check it out.
Overall, it was another great box.