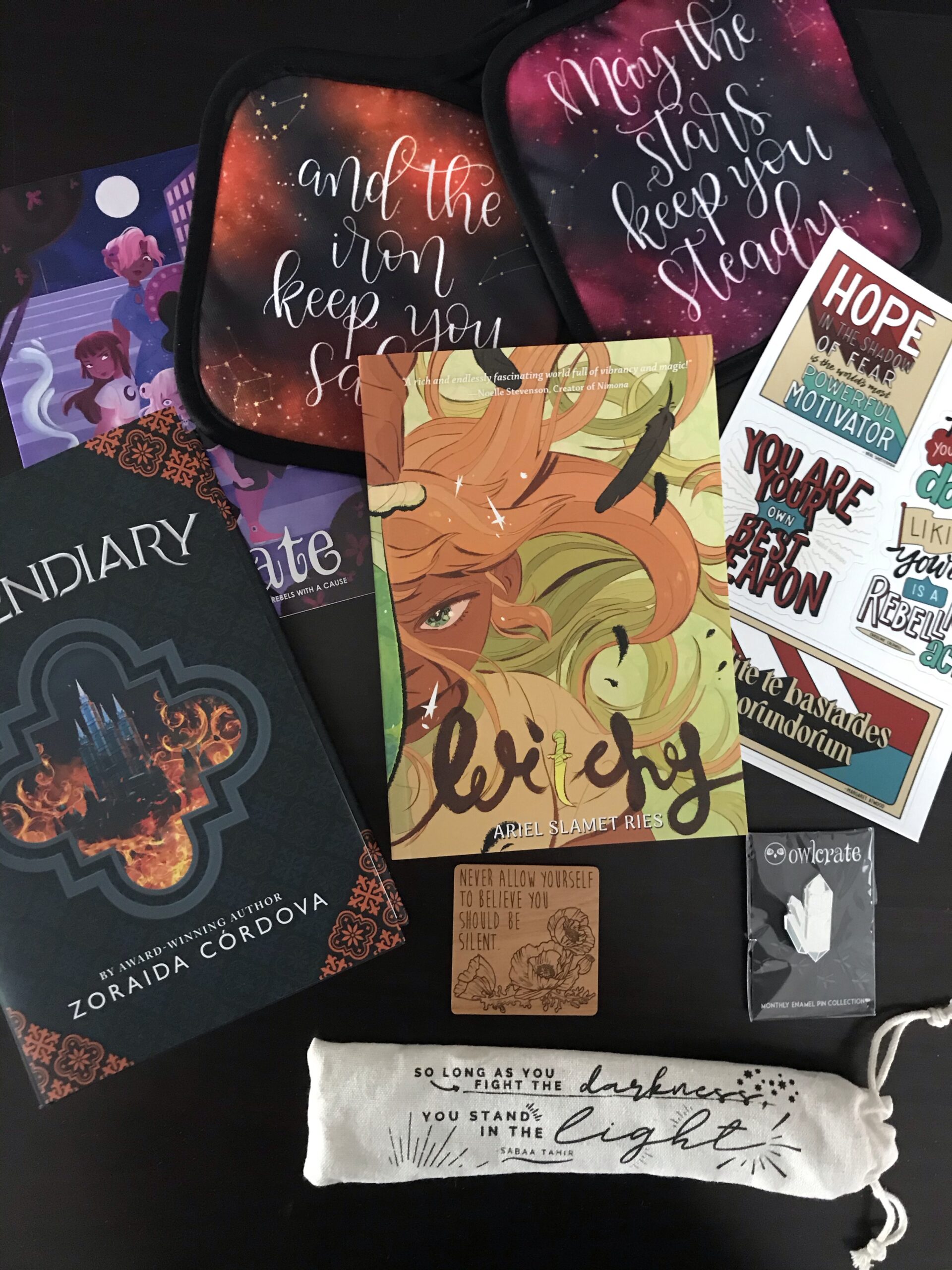 May's OwlCrate was a box that I was eagerly anticipating.  I definitely understand why it takes so long for the box to be sent out, and I don't blame them for that, but I do wish it was still coming mid month.  However, that didn't change my enjoyment of the box.  I'm overall quite happy with all the items that came in the box.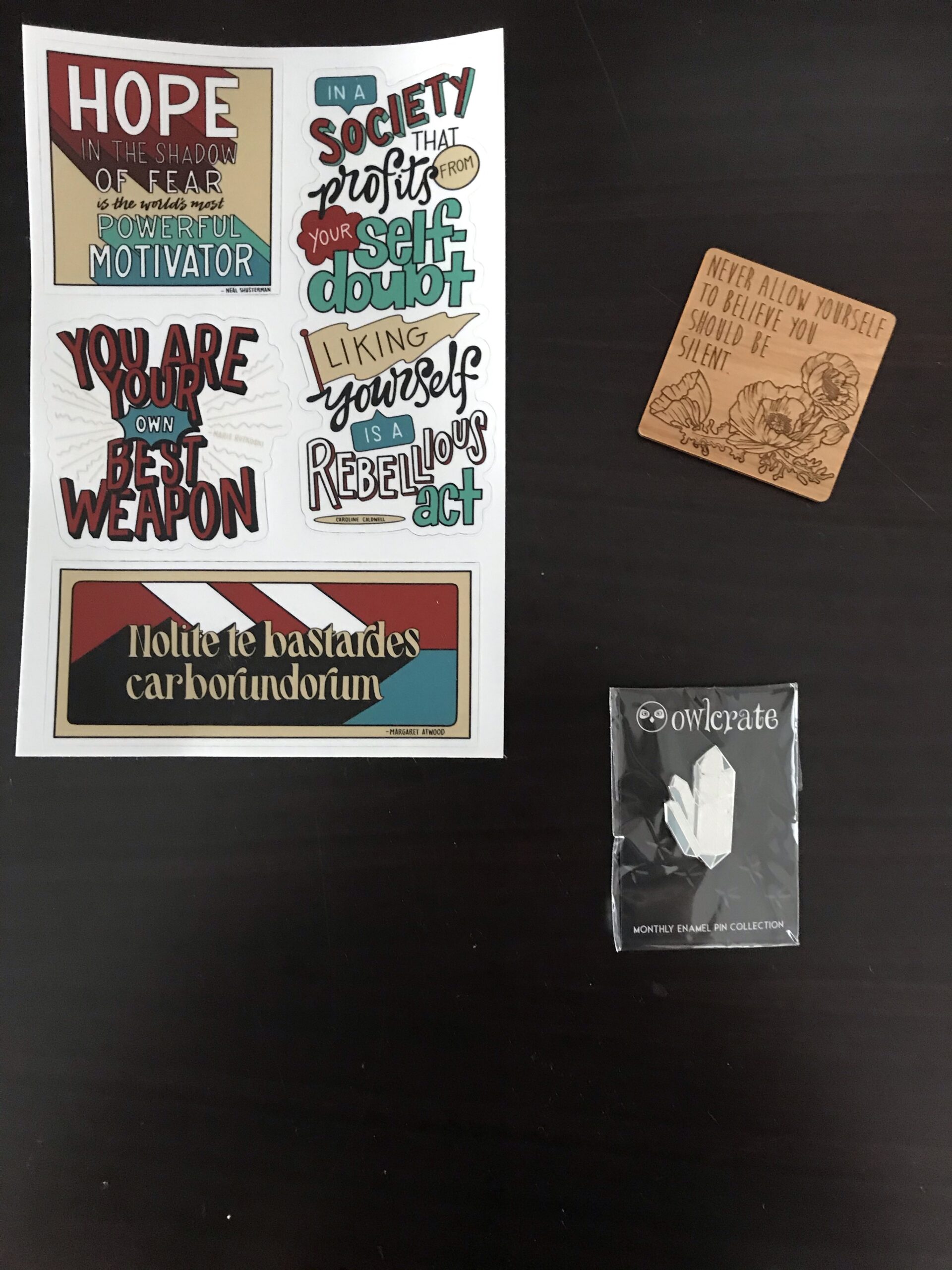 I really love this magnet.  It's a very practical item, and I was just thinking prior to opening this box that I needed more magnets for my fridge.  The design is really lovely.
Vinyl Stickers – Quotes from Margaret Atwood, Neil Shusterman, Caroline Caldwell, and Marie Rutowski – by Nerdy Ink
The stickers are pretty cool as well.  I really like the chosen quotes.  However, I just haven't quite figured out what is the best thing to do with stickers so I don't yet have a place where I can display them.  Someday I will figure it out and then I will display them proudly.
Monthly Enamel Pin – by Pennyslug Design
This month's pin is lovely.  I still need a new pin banner.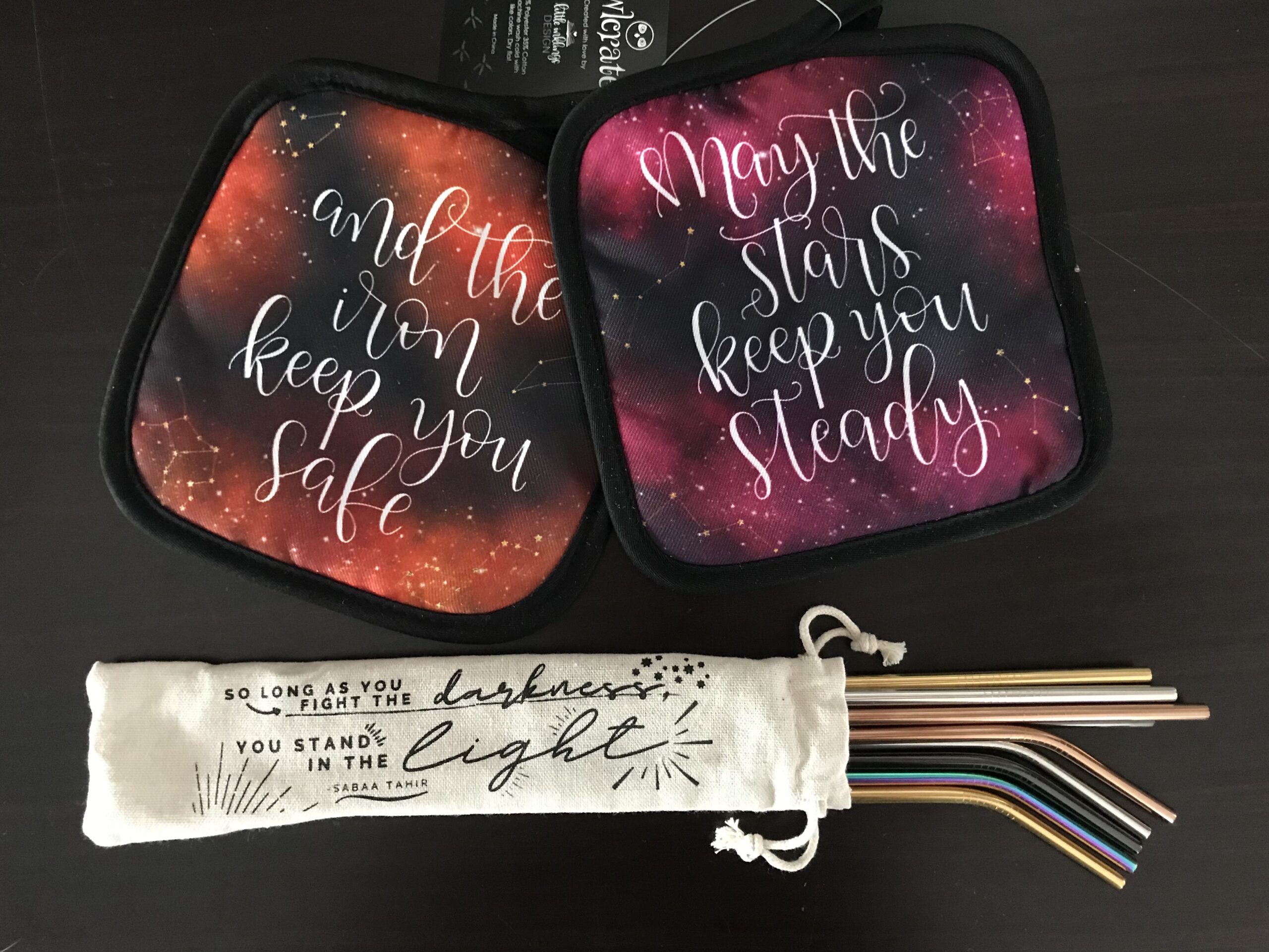 I love the idea behind this.  It's really cool to have different bookish designs in various areas of my house and so this is a nice little touch for my kitchen.
Stainless Steel Straw Set
I love all the colours of the straws!  It's totally useful to have that.
The design of the bag is really neat.  I'm currently use it to continue to store the straws.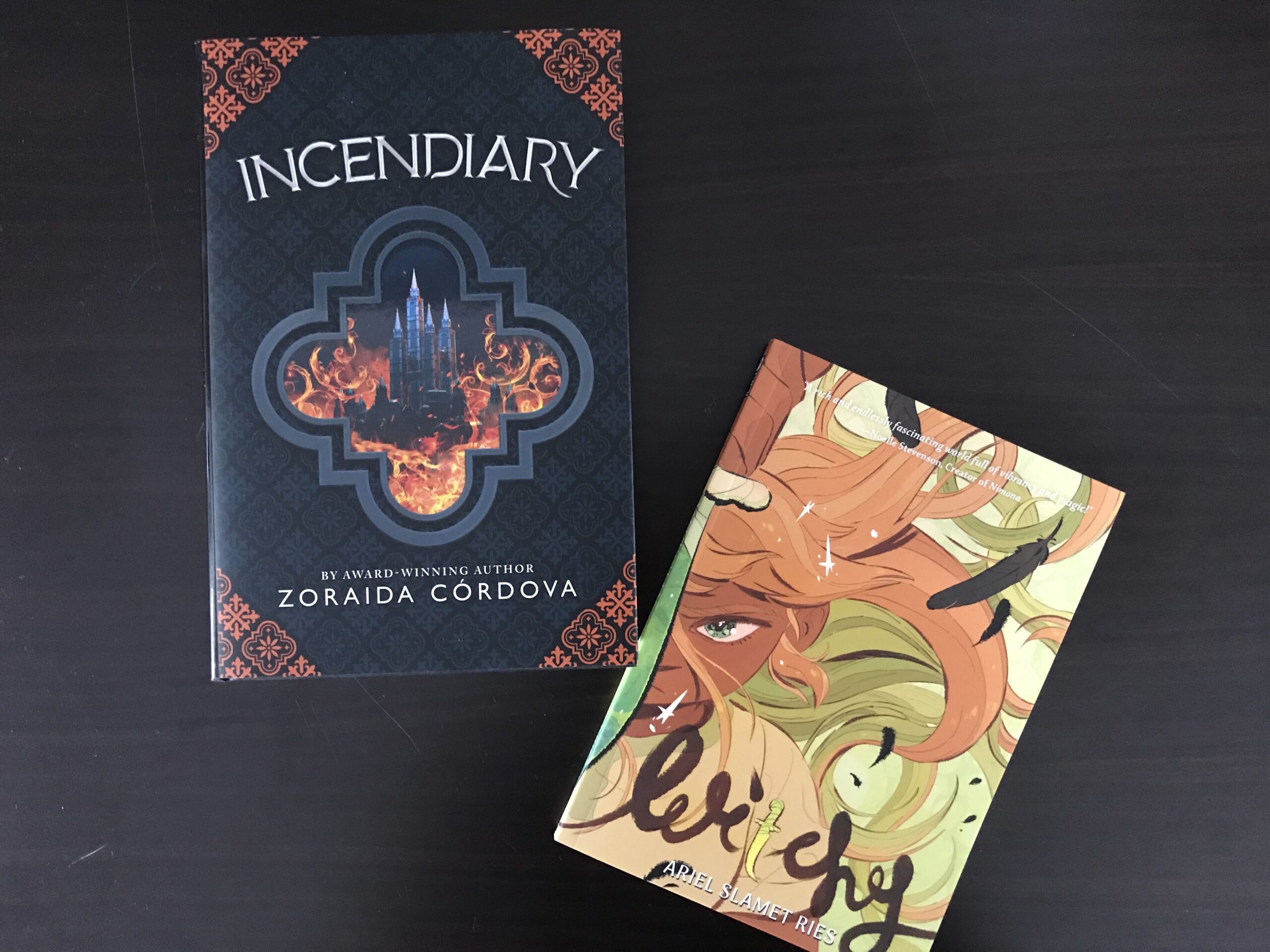 Books of the Month:
Incendiary by Zoraida Cordova
Witchy by Ariel Slamet Ries
I am really excited about both of these books, although I had never heard about either of them prior to my unboxing.  I don't know when I'll get to them because my TBR is incredibly long but I will get there.