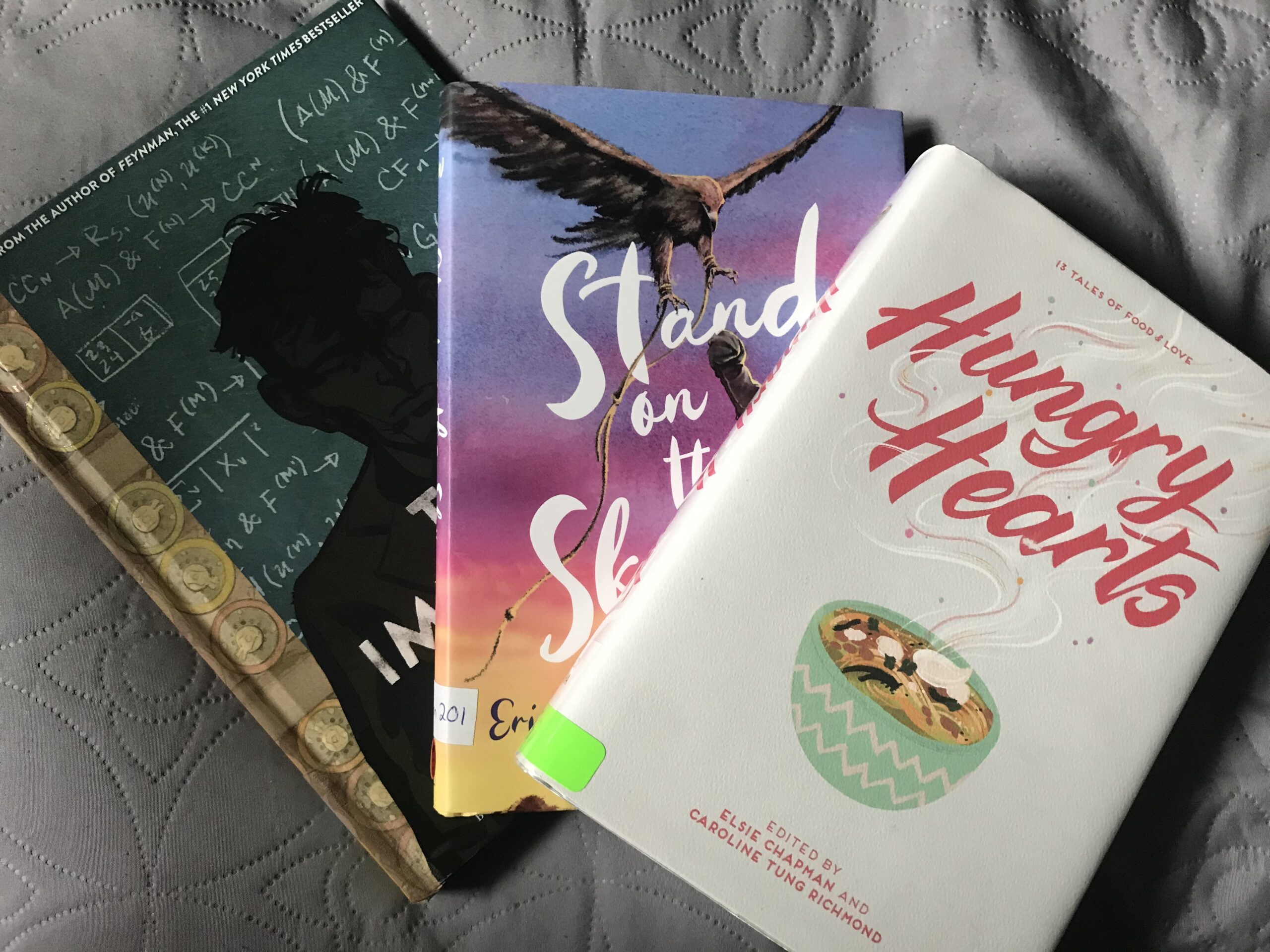 I'm so excited about my summer vacation even though I'm not necessarily doing all that much this summer.  I do, however, plan on getting a lot of reading done this summer though and try to keep myself entertained.  I'm looking forward to all my summer reads.  So what am I reading in July? You'll find it below the cut.

So I asked my boyfriend to pick three books for my TBR this month.  I gave him a very specific shelf to choose from because I have a lot of books signed out from my school library and brought from my classroom library so I want to try and prioritize those.  However, I also have some eARCs that I need to get to this month.
The first book my boyfriend picked was:
The Imitation Game by Jim Ottaviani
He picked this book because he really liked The Imitation Game movie.  I'm excited because this is a graphic novel about a historical figure and I think that it'll be really good.
Then he picked:
Stand on the Sky by Erin Bow
I'm not sure why he picked this one, but I told him it was also based on a true story, and so he strove to pick something a little bit different for the next book:
Hungry Hearts by Various Authors
I'm really excited about this one because it's a short story collection, and I definitely really enjoy those.
Outside of the ones he picked, I also wanted to finish:
Monstress Volume 4 by Marjorie M. Liu
I also need to get to a bunch of my eARCs because they're going to start piling up if I don't get through them.  This month I really want to get to:
Fable by Adrienne Young
Harrow Lake by Kat Ellis
That's everything I'm planning on reading in July.  What's on your TBR? Let me know!