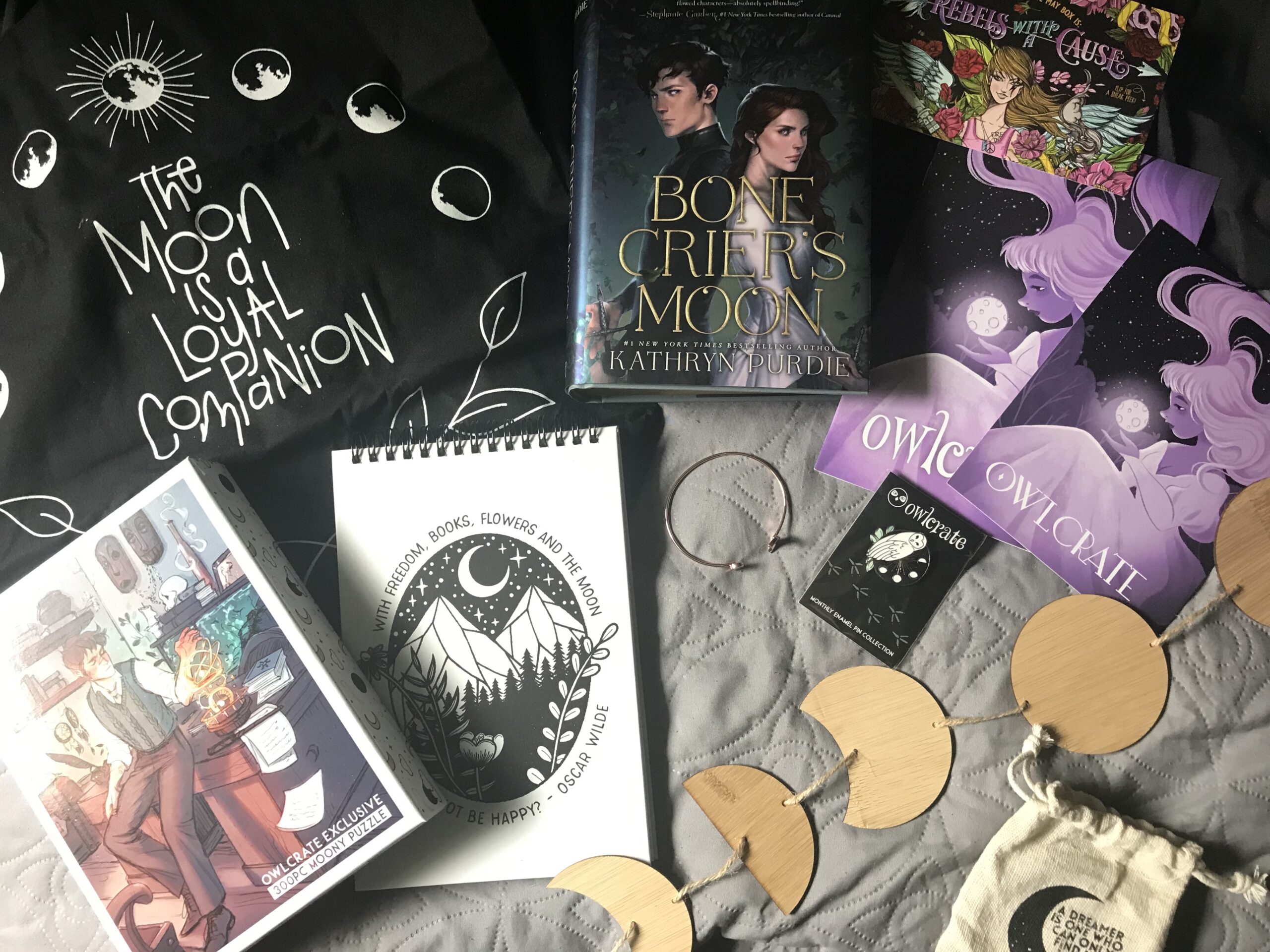 Despite the fact that COVID-19 has thrown off OwlCrate's usual schedule, I still really loved this box and everything that it had in it.  I think that the theme (Full Moon Magic) was super fun and the items all really fit the theme.  I just wanted to do a quick post to go over everything that came in the box, and my thoughts on the items.  You'll find that all below the cut.
The pouch held the moon phase banner you'll see below.  I liked the design on the pouch, and quickly made use of it as my dice bag for my dice for Dungeons and Dragons.
Winterwood was one of my favourite books, and it was so cool to see an item inspired by it.  I love how simple it is, and how it will go with many different types of looks.  I'm definitely a fan of this item.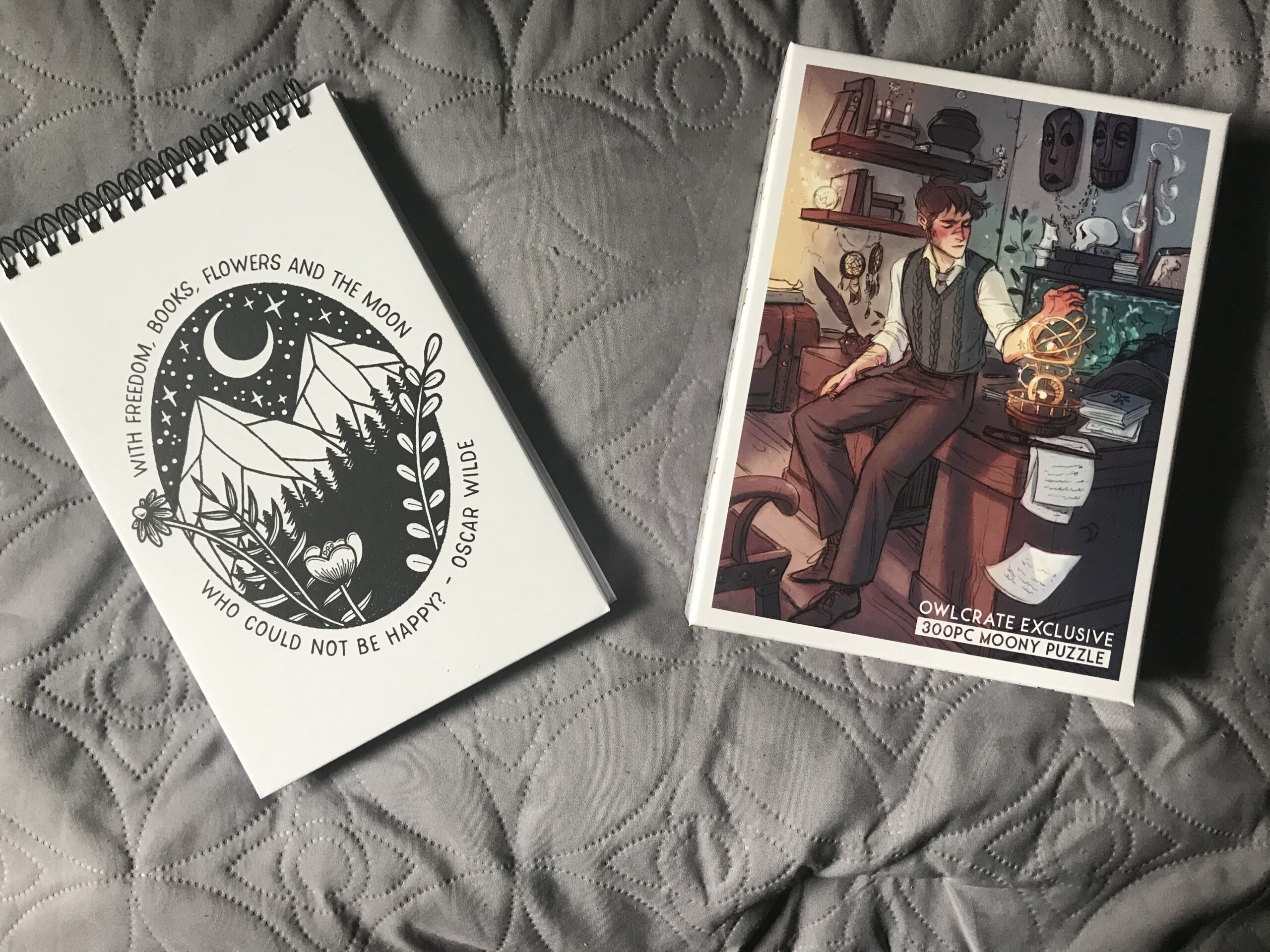 I love getting notebooks in boxes.  This style of notebook is interesting because the spiral is at the top as opposed to the side, which makes it easier to write in.  I loved the simple black and white cover, and can't wait to make use of it eventually.
I also really love the art for this jigsaw puzzle.  I have always loved Remus Lupin as a character, and it's nice to see more things that feature him as the main focus.  The overall design of this is lovely, and while puzzles aren't my favourite thing, I really like having this in my collection.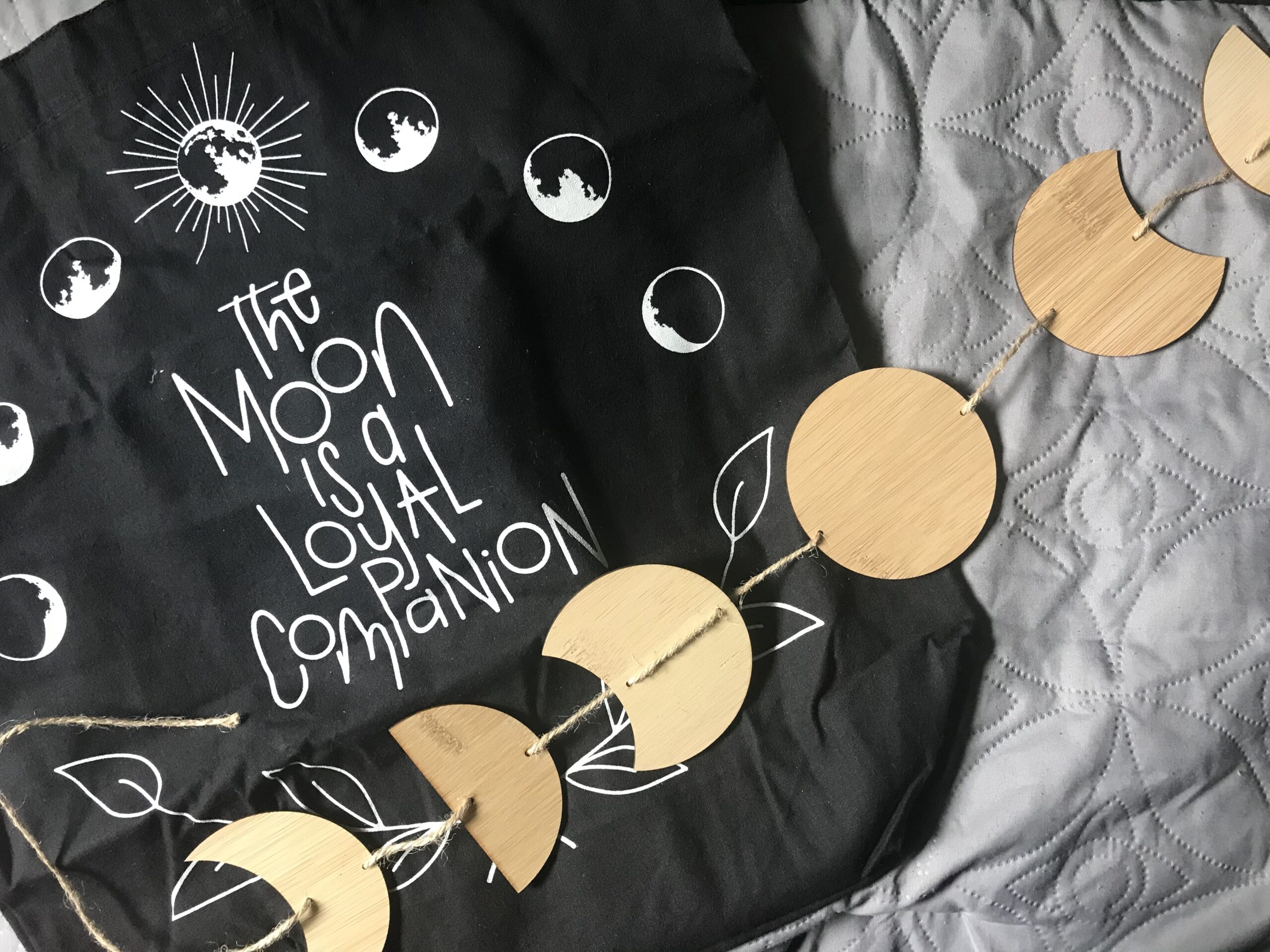 Tote bags are such a useful item to get, and I love getting them in boxes.  It's fun to be able to show your nerd status in a way that's subtle, but also features a cool quote.  Functionality is important to me in a book box item.
The bamboo moon phase banner, that was in the little bag above, was also really cool.  I like how simple the design is and how it would fit with most aesthetics for decor.  Currently, I have it up in my bedroom, but that may change when I find a better place to display it.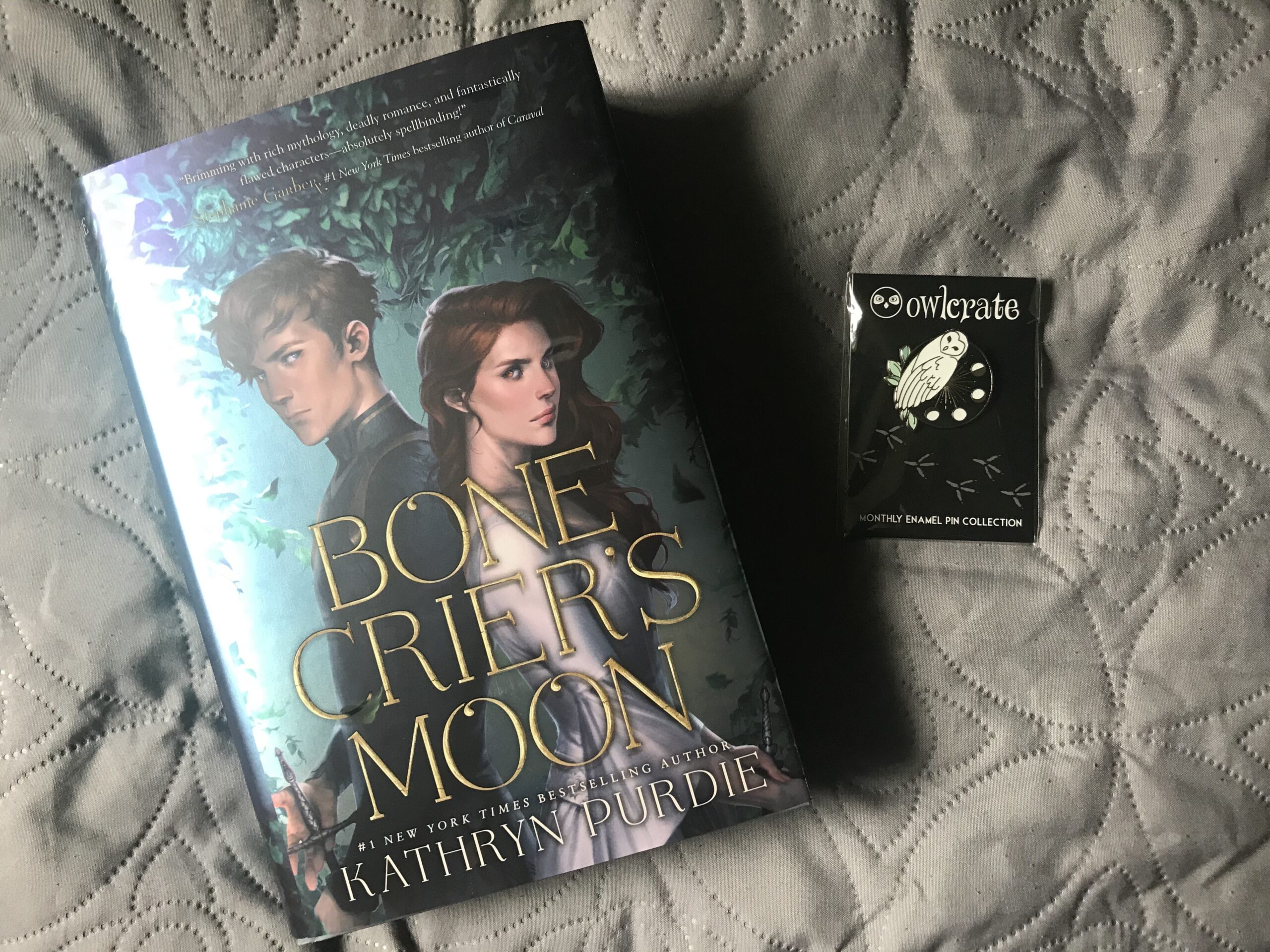 The pin for this month's box was really beautiful.  I love the simple phases of the moon design along with the owl it features.  It's easy to read, and makes me intrigued about the book.
I have to admit that I hadn't heard much about the book when I pulled it out of the box.  However, I had seen it around and in the end I'm really excited to eventually get to it.  Aside from what the book is about, I'm really excited about the changes that OwlCrate made to the cover and book in general.  The sprayed edges were gorgeous and the cover has just a bit of a flair of the unique.  It's great.
So that was everything in my April OwlCrate.  I have to say that I think my favourite item was the Winterwood bracelet.  It's really lovely and I've always been partial to bookish jewelry. Did you get this box? What was your favourite item?