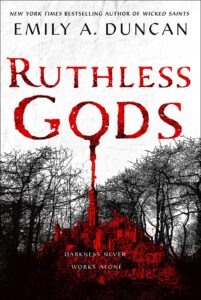 ***Disclaimer: I received a free early access copy of Ruthless Gods by Emily A. Duncan from NetGalley and St. Martin's Press for review purposes. Thank you so much!
I was able to get an early look at Wicked Saints last year, so I'm so grateful that I was able to get to do the same with the sequel! The first book was super enjoyable, however, I believe this time the sequel was even better.
There will be slight spoilers in this review.