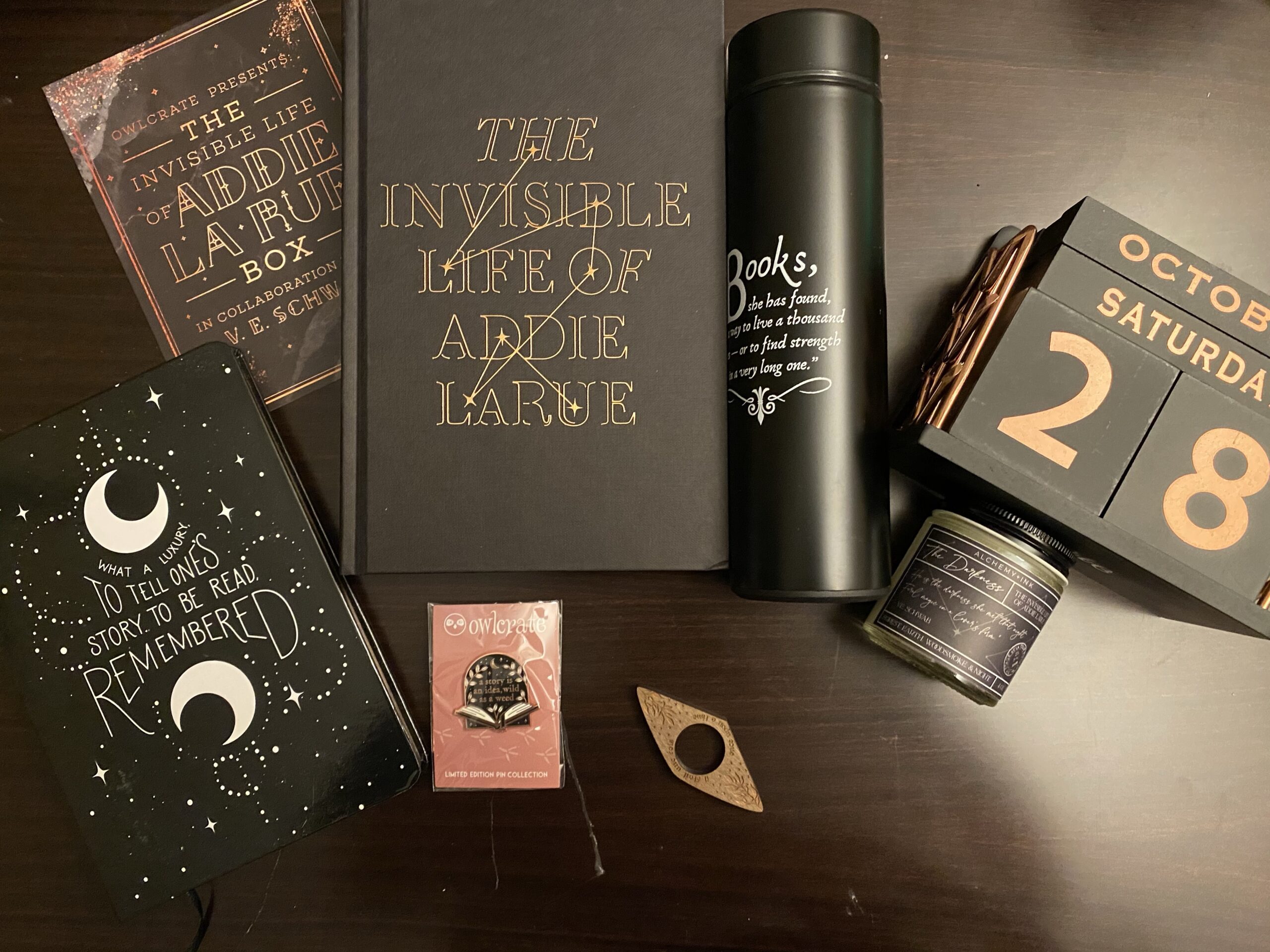 The Invisible Life of Addie LaRue was one of my favourite books of 2020.  I got it as an eARC, and I was absolutely obsessed with it.  It was really beautifully written, and I really loved the story.  Overall, it just really worked for me.  So when I finished reading it, I knew that I had to try and get the OwlCrate box.  I was lucky enough to have gotten a box, and overall I was really pleased with it.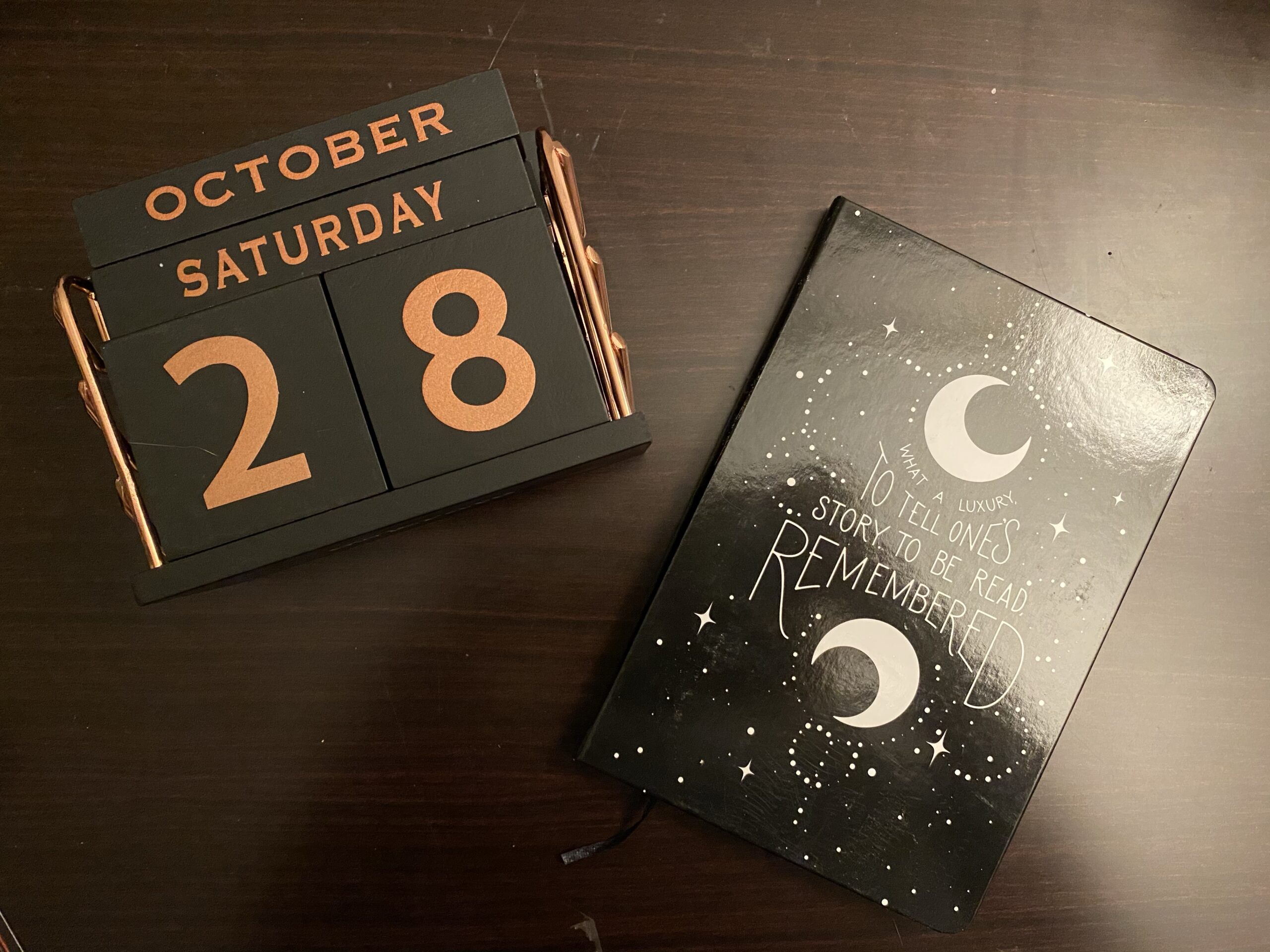 I really like the idea behind this wooden calendar.  It's well designed and the quote on the back is really nice.  I'm not very good at keeping updated, but it's definitely a practical item.  I also really like this journal and I've been using it this year to just write down a couple of things that have happened each day.  It's nicely designed and it'll be fun to be reflect back.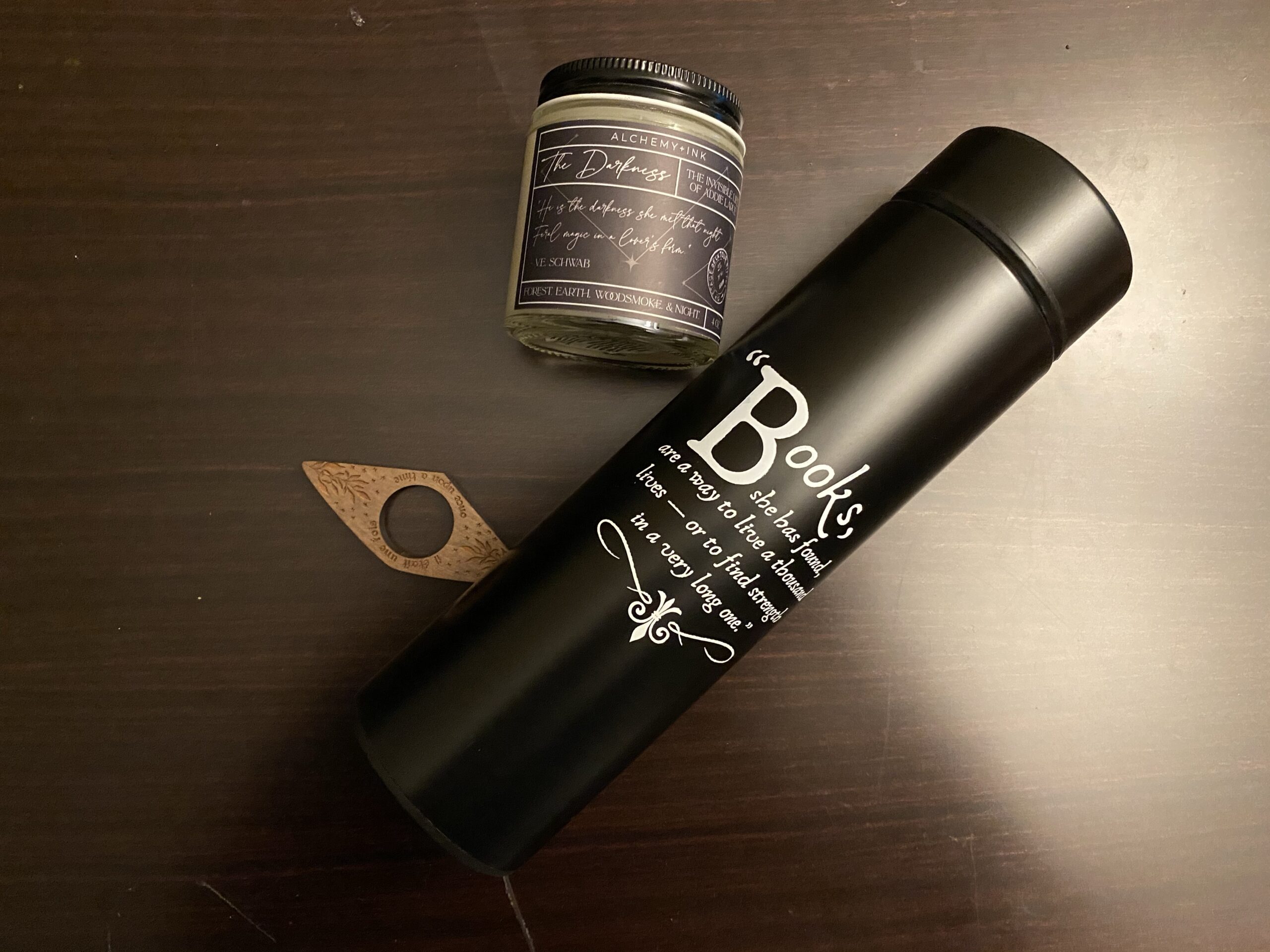 This page holder is a cool item that I've never really thought about.  I haven't yet used it, but the design is nice and it's a really practical item.  The candle smells great and I can't wait to burn it.  I also really liked the design of the travel mug, and the fact that it was a practical item.  It makes the world of the book feel that more real.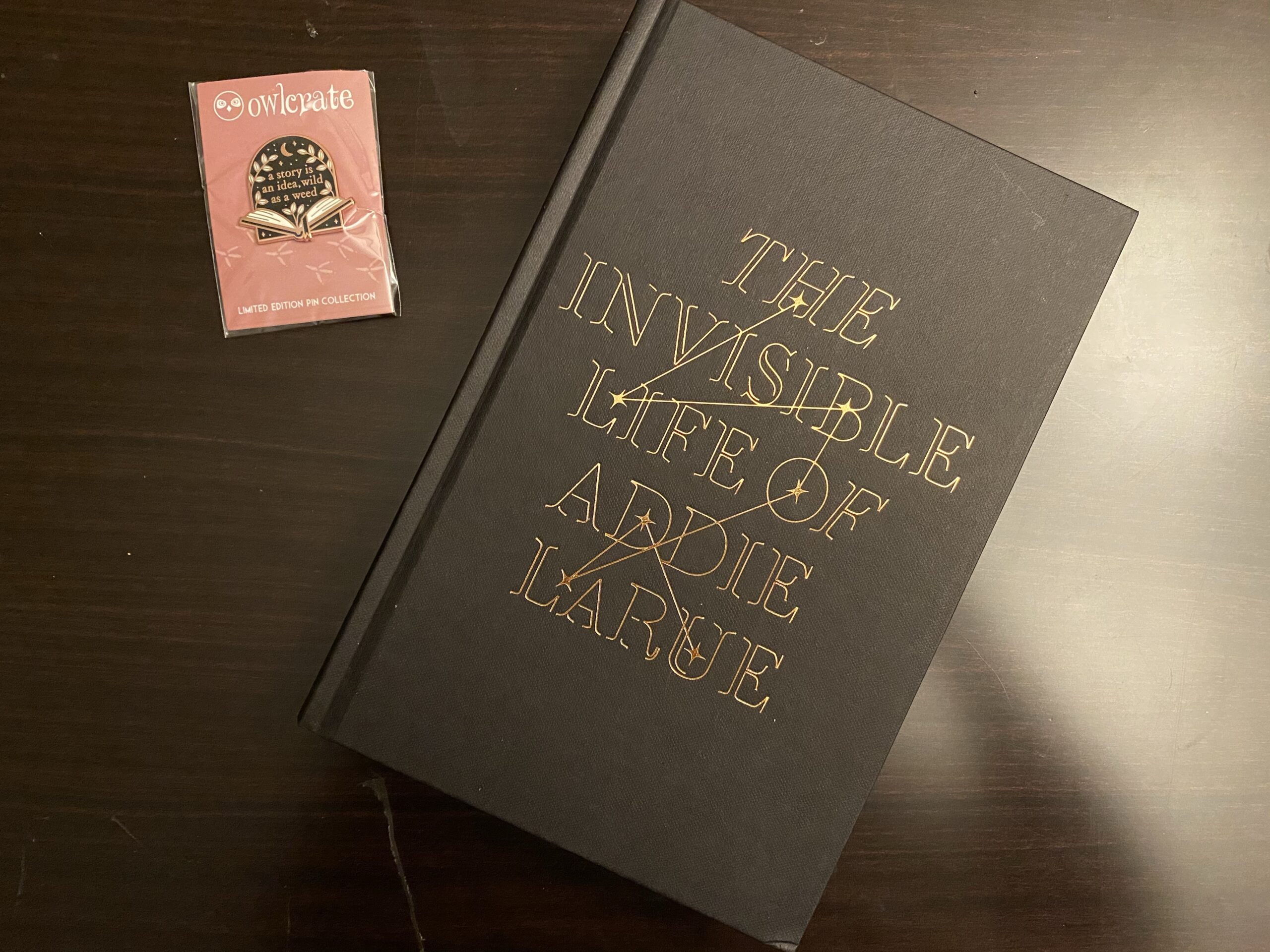 The pin was really well designed, but the real star of this box was the book.  It's beautifully done and really personifies the story.
Overall, this box was really, really good.  I really can't recommend The Invisible Life of Addie LaRue enough.