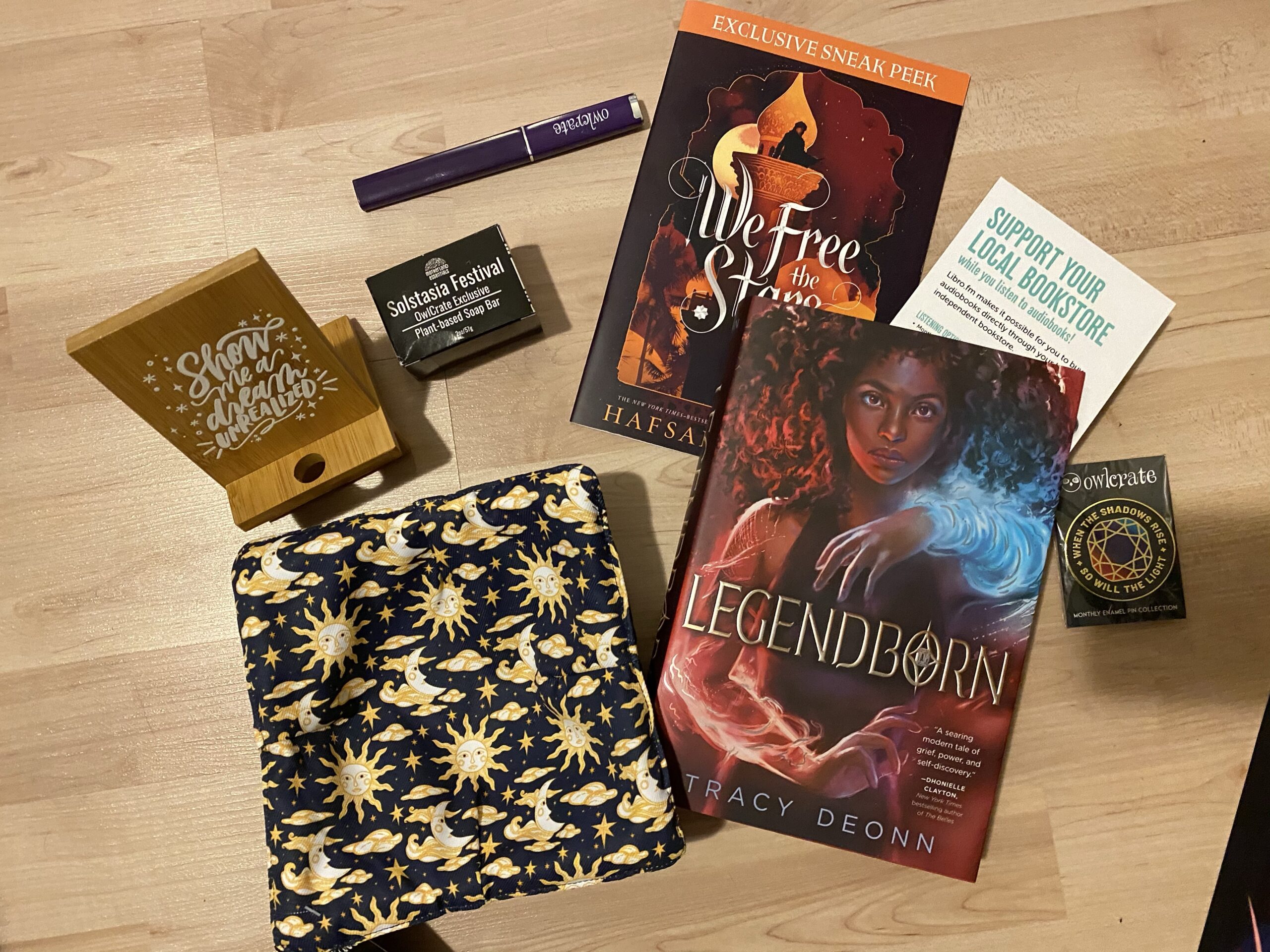 The October OwlCrate was another pretty good box.  It had some items that were definitely unconventional, but overall I really liked the designs of the items and the general practicality of them.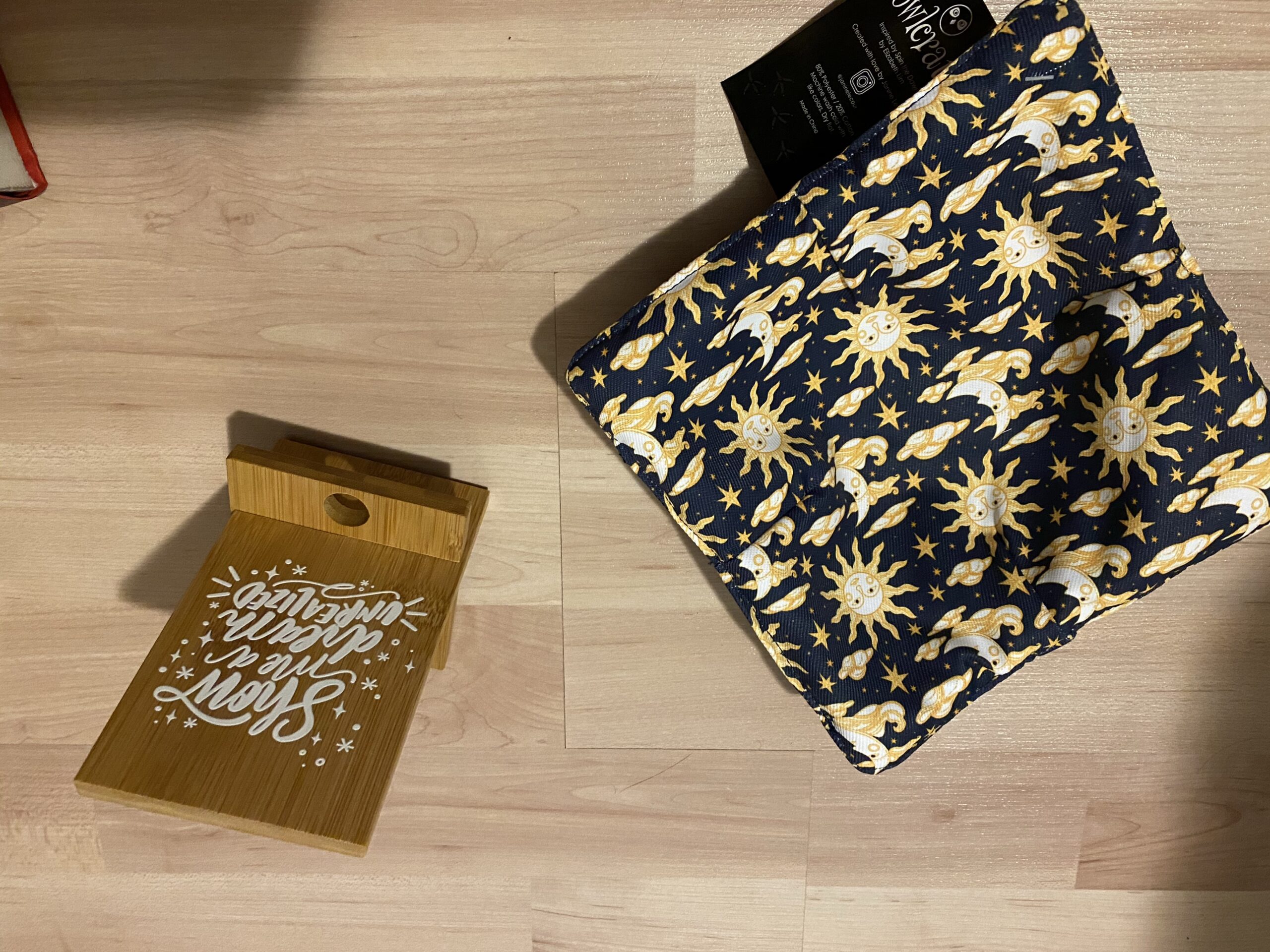 The phone stand is really cool, but I found it kind of awkward to use so I don't use it all that much.  I do really like the idea of it.  I also really like the bowl cosy, because sometimes bowls are too hot to touch and it's not really something I would have ever thought to purchase for myself.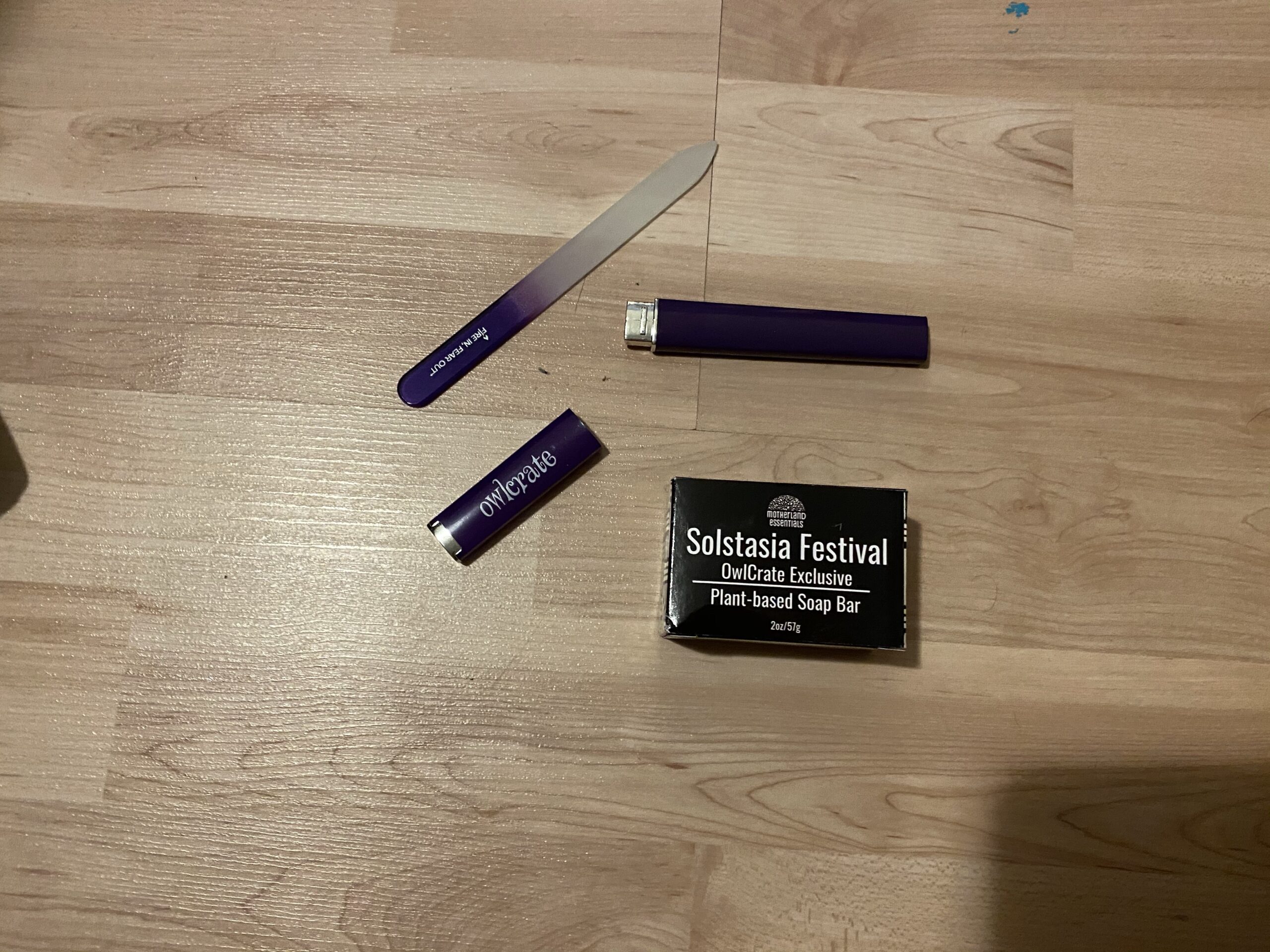 I don't use bars of soap personally, but I might find someone to give this to at some point, or maybe I'll use it myself at some point.  The nail file is pretty.  I also quite liked the wind chimes, and have displayed them in my office room.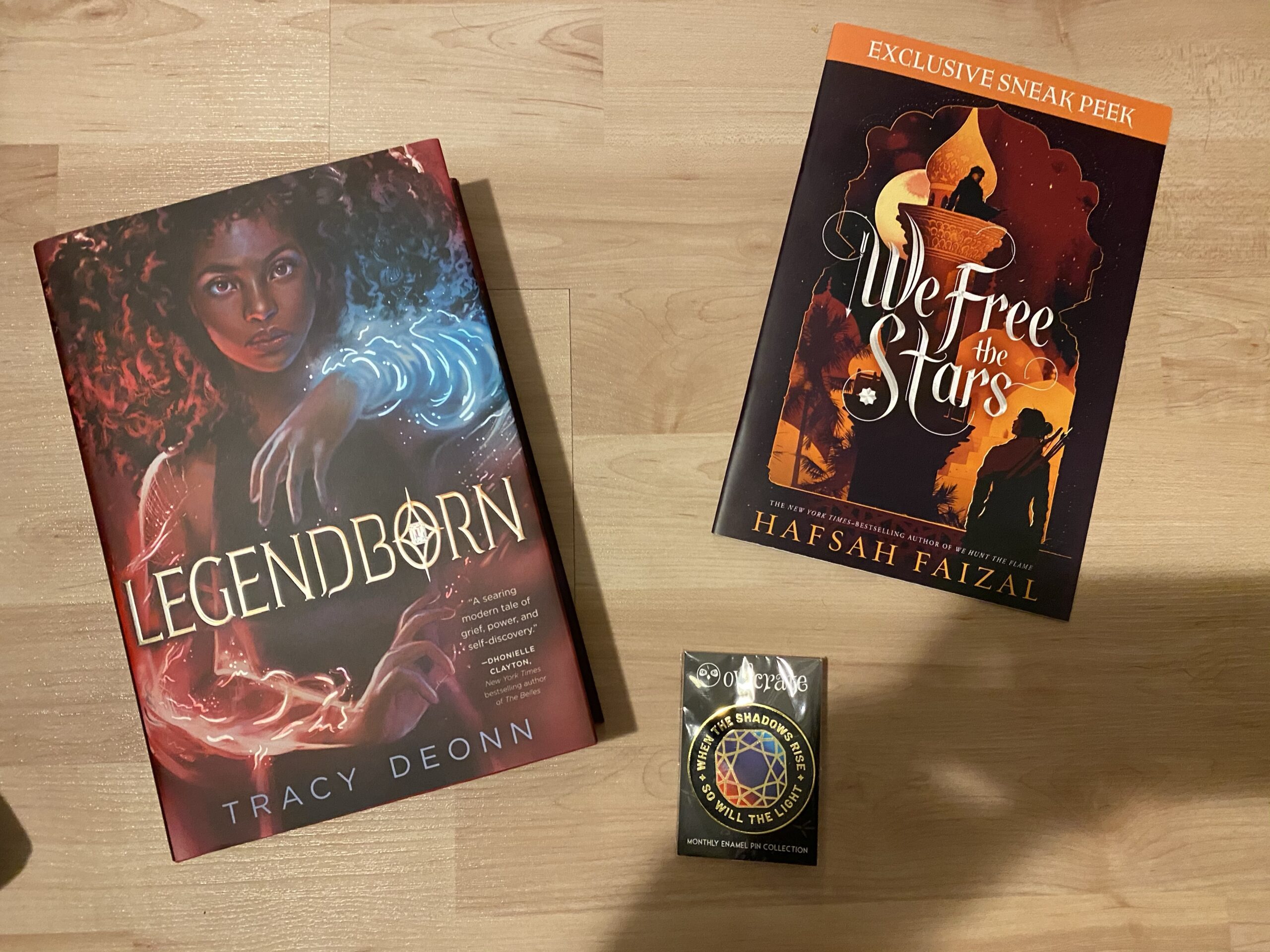 Chapter Sampler: We Free the Stars by Hafsah Faizal
Monthly Enamel Pin – Hey Atlas Creative
Legendborn by Tracy Deonn
I am really excited about the October book, and I actually own two copies of it since I won one in a Goodreads giveaway.  I haven't yet read it, but you can expect a review when I do finally read it.  The pin is nice, and it's cool that they included a chapter sampler.