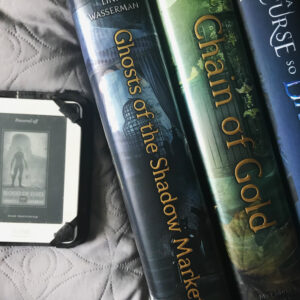 And here we are in May, and I genuinely don't know where the time went.  April was one of those months that went incredibly quickly, but yet also seemed to drag on.  I also participated in two readathons which made me have this crazy incredible reading month. I don't think that I will have that good of a reading month this time around, and I'm definitely putting far less pressure on myself to read a ton.  However, I do still have some reading plans for the month of May, and you'll find them below the cut.
So to start off, I have two eARCS that I'm hoping to get to in May.  Neither of them is technically due until July, but I thought it might be nice to get ahead on my reviews from NetGalley.  I'm above 80%, but I always like to try to hit 100% before I go on my next request spree.
The Summer I Drowned by Taylor Hale
Hamnet and Judith by Maggie O'Farrell
I also want to get caught up on the Cassandra Clare Shadowhunter universe.  I always tend to procrastinate on reading big books, but after reading so many books in total last month, I thought it might be good to tackle some of the bigger reads on my TBR.
Ghosts of the Shadowmarket by Cassandra Clare, Sarah Rees Brennan, Maureen Johnson
Chain of Gold by Cassandra Clare
Last month, I got back on the William Shakespeare play reading train.  So I'm going to try and get into that again this month.  My basic goal is to read at least one play, but reading more than that would be a bonus.
Henry VI part III by William Shakespeare
I also want to get back into my read through of The Witcher series.  I've finished the first two short story collections, and now I'm onto the next.
Blood of Elves by Andrzej Sapkowski
Finally, I need to read a book for #bestiemademe in May.  I'm now going to pick up the last of three books that Kari gave me a few months ago.
A Curse So Dark and Lonely by Brigid Kemmerer
So those are all my reading plans for May.  I'm looking forward to picking them up and getting through them.  What are you planning on reading in May?